Three keys to surviving prom
Making the big night live up to your expectations
Find the right date
It may sound simple and predictable, but it is not always one that is followed. Prom is a special night that has the potential to be one of the best nights of the year. Don't ruin it by going with someone who you won't have a good time with. Prom can be fun no matter what, but a fun date is sure to make the night one you'll never forget. This is more for the guys, but don't let yourself be pressured to ask someone you don't want to take. At the end of the day, it is your decision, so go with someone who you know you can have a good time with.
Don't wait until the last minute to get your wardrobe together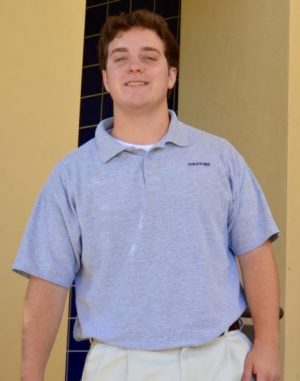 Prom is the one night of the year in which both the guys and the girls get to go all out and dress to impress. For the guys, it's not the most complicated attire, but it does take some time to get it together. Most high school guys don't have a tuxedo at their disposal to pull out. There are several tuxedo rental places around Macon, such as Joseph A. Bank and Men's Wearhouse, but my personal favorite is the local House of Hines. At House of Hines, a guy can get everything he may need to have the full formal tuxedo attire, from jacket to shoes All that is required is a phone call to schedule an appointment for a tux fitting. Beware, though. Don't wait too long because prom season is a packed time for every tux rental place. For the girls, the whole prom dress search time is something I can't even begin to comprehend, so I'll leave it at this: don't wait too long and get stuck in something you don't want to wear.
Lower your expectations
Prom is one of the most hyped up experiences of all of high school. I mean, even 5- year old kids know what prom is. You have heard about it for basically all of your life and now the time has finally arrived. Well, lower your expectations. Prom is a great night and is a lot of fun, but people have this expectation that it is some life-changing experience. At the end of the day, it's just another high school dance. The night itself is not gonna make your experience great. It's up to you and your friends to make the most of it and have a great time. That is how you make prom live up to your expectations.