Japanese Exchange students leave behind good memories of Stratford stay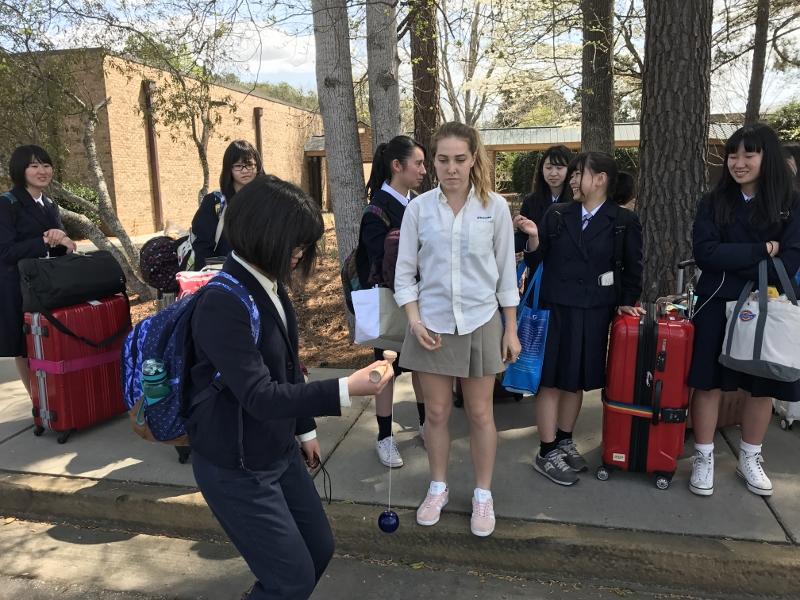 The Japanese Exchange students left Friday afternoon following a weeklong visit to Stratford Academy.
The 15 students and two chaperones arrived Monday. They attend Sakurai High School in Kurobe, Japan, which is a sister city of Macon and the international home of YKK.
While in Macon, they visited the Ocmulgee Indian Mounds and performed a dance routine at a school-wide assembly on Tuesday.