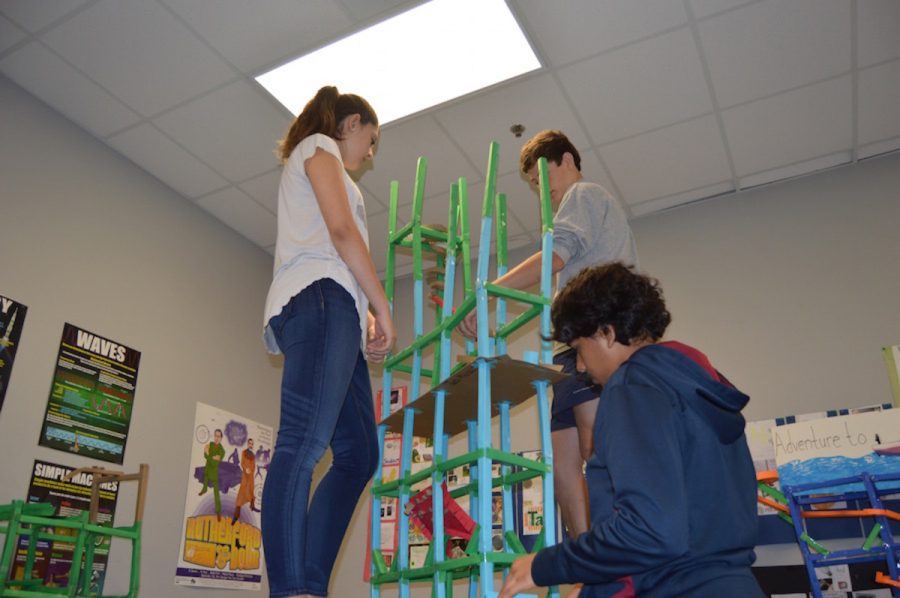 Gazebo Photo by Arya Datta
Paper roller coasters to display laws of motion
May 8, 2017
Mrs. Melissa Smith's eighth-grade science class will display their paper roller coasters at their showcase in the lobby of the science building on Tuesday from 9 to 11:30 a.m.
The assignment was to build a paper roller coaster stable enough for a marble to finish the course. There are many different themes and styles.
This project is for their physics unit on Newton's Laws of Motion.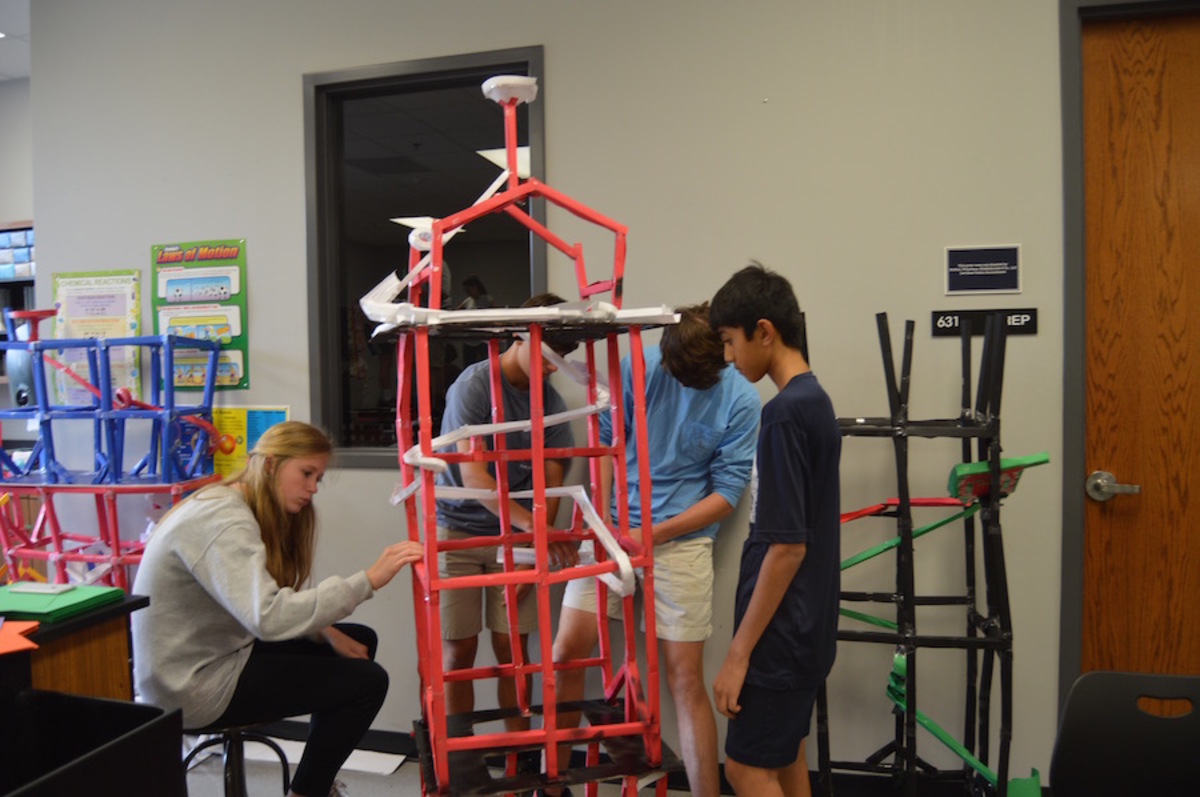 Gazebo Photo by Arya Datta
Kacey Cross, James Michael Reeves, Harrison Tuck and Haaris Ahmed prepare for Tuesday's roller coaster exhibition