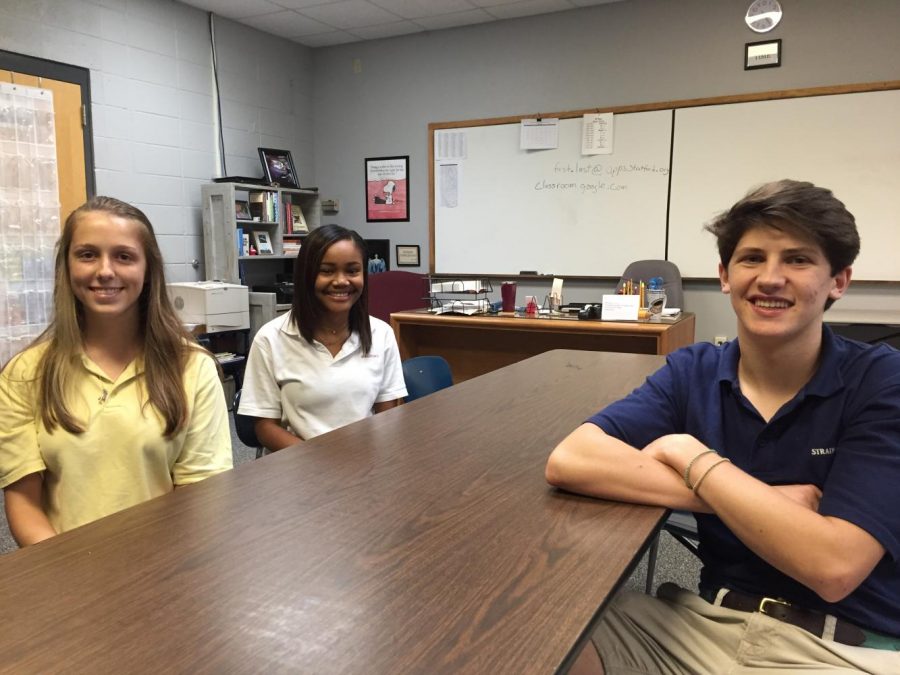 Dorogy, Jellum, Davis named editors
Nick Dorogy has been named editor of the 2017-2018 Stratford Gazebo. Kaylee Jellum and Leah Davis will serve as assistant editors of the 33-member staff.
Nick is entering his senior year at Stratford and has been a member of the Gazebo since his freshman year. Nick has primarily covered sports for the past three years, but gained valuable experiences taking on other news and photography assignments. He is also a captain of the varsity lacrosse team and participates in the Ultimate Frisbee Club, Pep Club, and Latin Club. Nick will be following in his older sister Stacey Dorogy's footsteps as editor of The Gazebo.
Kaylee Jellum is a senior and joined the staff last year. She became interested in journalism after she began attending the class during her third-period study hall. She enrolled in the course as an elective for second semester. She is a member of the Stratford Color Guard and the Gaming Club. She also enjoys playing the violin.
Senior Leah Davis returns for the second year as a member of the Gazebo. She attended Stratford as a freshman and sophomore before transferring. She has returned for her senior year. Leah is a member of the track team, as well as various clubs. During her time on the Gazebo staff in 2015-16, Leah enjoyed covering the softball and basketball teams.
"These are not only great editors but three outstanding young people," said advisor Mr. Ed Grisamore. "We are counting on their experience, enthusiasm and work ethic. We have a record number of students in the journalism program this year. Nick, Kaylee and Leah will be leading an outstanding group with plenty of great ideas and initiatives."