Upper School welcomes five new faculty members
September 9, 2017
Stratford has five new teachers in the Upper School.
Mr. Stephen O'Hara and Dr. Nicholas Ercole have joined the history department. Mrs. Lisa Merten is the new Spanish teacher. Mrs. Taylor Neville in the newest addition in the math department. And Mrs. Lindsey Belle is the newest member of the English department.
Mrs. Lisa Merten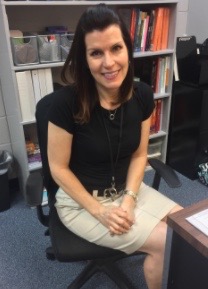 Spanish teacher Mrs. Lisa Merten replaces Aimee Grisham, who left to pursue additional graduate study.
Mrs. Merten is an experienced Spanish teacher, with a degree in Spanish as well as French from Eastern Michigan University. She taught Spanish for eight years in Detroit, Mich., and Milwaukee, Wisc. She has taught both middle school and high school. Mrs. Merten has lived in Macon for three years, working at a dental clinic.
Her love for languages did not begin in a Spanish or French class, but in journalism.
"I was actually majoring in journalism but I also took a French class,'' she said. "The teacher was phenomenal, and I looked at her and said, 'That's what I want to do.' I loved how dynamic she was, and I knew I would love to teach foreign languages because there are so many things you can do with it."
Mrs. Merten is fluent in both French and Spanish.
"My major was French but when I changed universities, they did not offer a French major so I had to change it to Spanish,'' she said. "It ended up being a good thing, because I've used my Spanish in several ways besides teaching.''
She worked as an interpreter for the 100th anniversary Harley-Davidson World Wide rally in Barcelona, Spain. She volunteered with Hispanic patients and their families at a children's hospital in Milwaukee.
Mrs. Lindsey Belle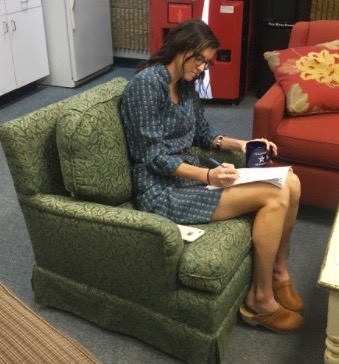 Lindsey Belle joins will teach Freshman English and coach the girls lacrosse team for the second year.
She is happy to be at Stratford because she loves the sense of Eagle Pride, and wanted to have a larger role in the Stratford community. 
Mrs. Belle realized half way through college she wanted to pursue an English degree.
"I never loved English until halfway through college, and then I realized that I wanted to teach English," she said.
She taught for six years in Virginia and "was ready to get back in the classroom."
Mrs. Belle is married and has a 2-year-old daughter. She moved to Macon from Virginia Beach, Va. Her hobbies are reading, hiking, camping, being outdoors and playing and coaching lacross.
"I grew up in upstate New York, and played lacrosse pretty much my whole life," she said. "I played at Old Dominion in college, and coached and taught for six years after that."
Mr.  Stephen O'Hara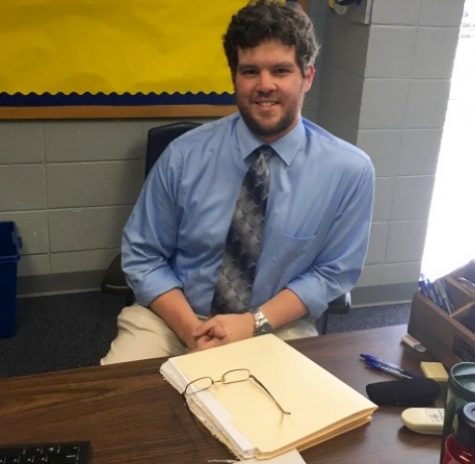 Mr. Stephen O'Hara teaches  U.S. History and AP U.S History. Before coming to Stratford, Mr. O'Hara taught a speech writing ethic and social justice class for four years at the University of South Carolina
"Everyone I have met (at Stratford) has been really helpful and supportive, students as well as faculty and staff," he said. "It is a really welcoming environment."
He has been impressed Stratford's academics. He has enjoyed the interaction with his classes.
"The students at Stratford are really on top of it," he said. "They know what they are doing, they are engaged, and are really interested."
Mrs. Taylor Neville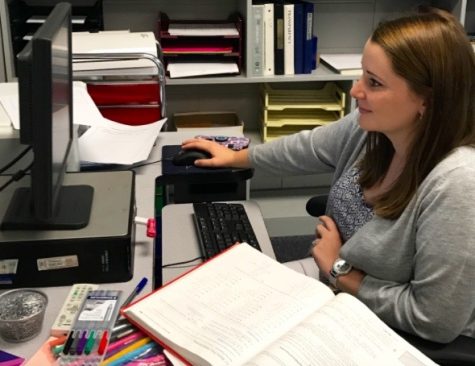 Mrs. Taylor Neville is teaching Geometry, Algebra II, and College Algebra. Stratford is her first teaching job, and she has thoroughly enjoyed her first few weeks of school.
"I love it! I love coming to work everyday," she said. "I don't like getting up in the morning, but I love coming to work."
Mrs. Neville was born and raised in Sylvester, Georgia, about an hour and a half south of Macon.
After high school, Neville attended Middle Georgia State College to be closer to family in Macon.
Mrs. Neville is also excited about being pregnant. She and her husband are expecting a daughter in December. Her due date is Dec. 24, which is Christmas Eve.
Dr. Nicholas Ercole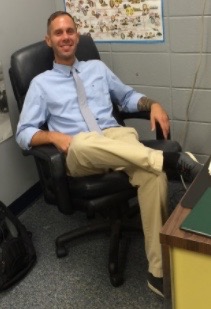 Dr. Nicholas Ercole joined the Stratford faculty to teach AP World History just six days before the start of the school year.
Dr. Ercole received his Masters' and Doctoral Degrees in history at American University. After graduating, Ercole taught world history at American University for several years.
For his dissertation, Ercole went to the Middle East to study, where he became fluent in Arabic.
Despite these exciting opportunities, Ercole decided to teach at the high-school level because he wanted to  work with students one on one as opposed to the large class sizes found in college.
"I couldn't have any meaningful interaction with students," he said.
While he has loved history since he was a young, Dr. Ercole also has been interested in history, and as he continued his education he got more serious with it.
"I had always been interested in history, and I became very interested in the Middle East later in high school," he said.
Outside of school, Ercole enjoys watching movies, listening to music, and following soccer.
He also has a tattoo sleeve, featuring art from some of his favorite artists