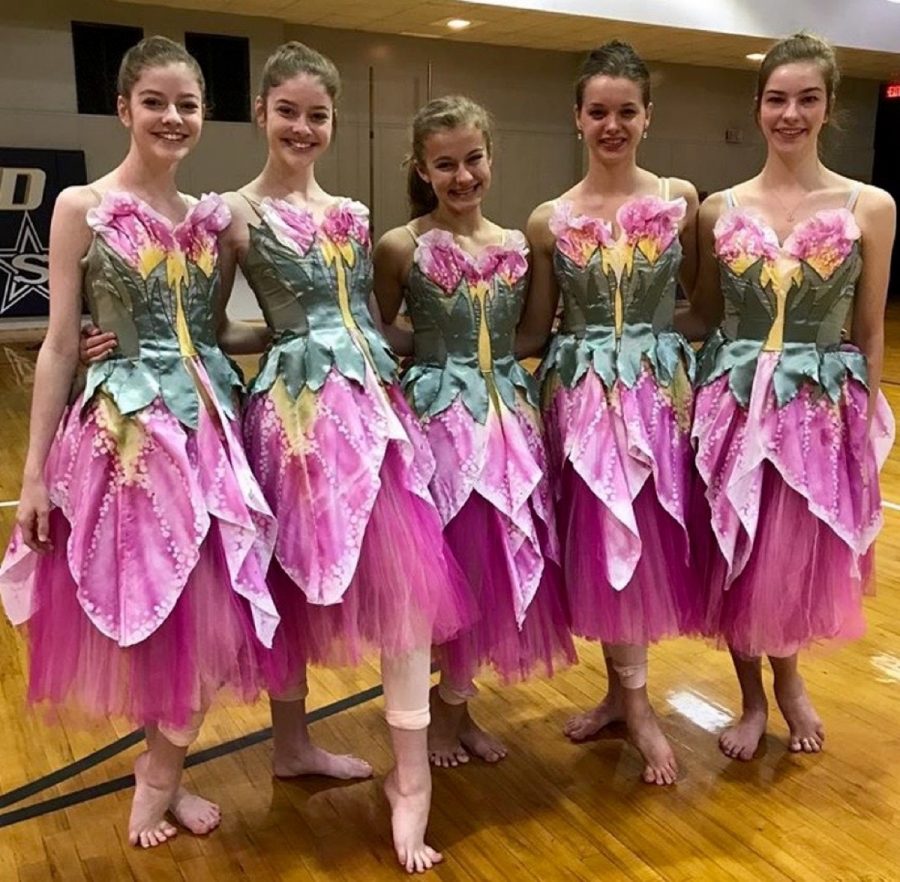 Middle Georgia has a Nutcracker production every year in early December and many students from Stratford are cast in it.
Stratford junior McKay Powers is well known in Macon for her role as Clara in the Nutcracker in 2015. McKay has been in The Nutcracker since she was 9 years old.
This year, her roles are Spanish and Flower. McKay was cast as Clara her freshman year and "nothing could ever beat that experience." Clara is the main character in The Nutcracker, and it was always her dream the play her.
"I wanted to be it for so long, and I finally got to do it,'' she said. "It was really exhausting. It was so fun, and I'll never forget it. I always look back at the pictures and videos from that year."
The Nutcracker is a classic Christmas story about a little girl whose family has a Christmas party. Her uncle comes and gives her a new doll called a nutcracker. Later that night, she sneaks back downstairs to see her new doll. She falls asleep, which begins her extraordinary dream of adventures, battles, and happiness.
The beautiful production of The Nutcracker obviously takes a lot of time to put together. All the girls put extra time into rehearsals.
"It is difficult to balance Nutcracker and school sometimes, but it's worth it,'' McKay said. "If you plan your schedule out right, it is manageable. We do miss school the Wednesday before midterms every year, which is pretty hard, but the teachers are really understanding."
McKay's favorite thing about The Nutcracker is the cast.
"We've all been doing it together since we were 9, so like we've all gotten really close,'' she said. "We have these little traditions that we do at the end. We all give each other gifts, and we do our makeup together before the show. We're all really close."
Another cast member from Stratford is junior Samantha Atkinson. She has been in the show every year since she was 8.
This year, Samantha plays the roles of Marzipan and Flower. Her all-time favorite role  is Butterfly.
"I loved being a Butterfly because it was so fun, and challenging, and a lead role,'' she said.
Samantha has to spend a lot of time at rehearsals for her roles. Most of her part's rehearsals are during the weekend which makes it easier.
"It's a little hard that The Nutcracker is the week before exams, but if you manage your time correctly then it's not so bad,'' she said.
Samantha's favorite thing about The Nutcracker is the friends she's made.
"I've made lots of new friends from The Nutcracker which has made it so fun,'' she said.
Samantha's twin sister, Carter, also is a member of the cast. Seniors Murray McCormick and Anna Kate Medlin are veteran members of the annual holiday tradition.
The Nutcracker performances are Dec. 6-10 at the Grand Opera House.