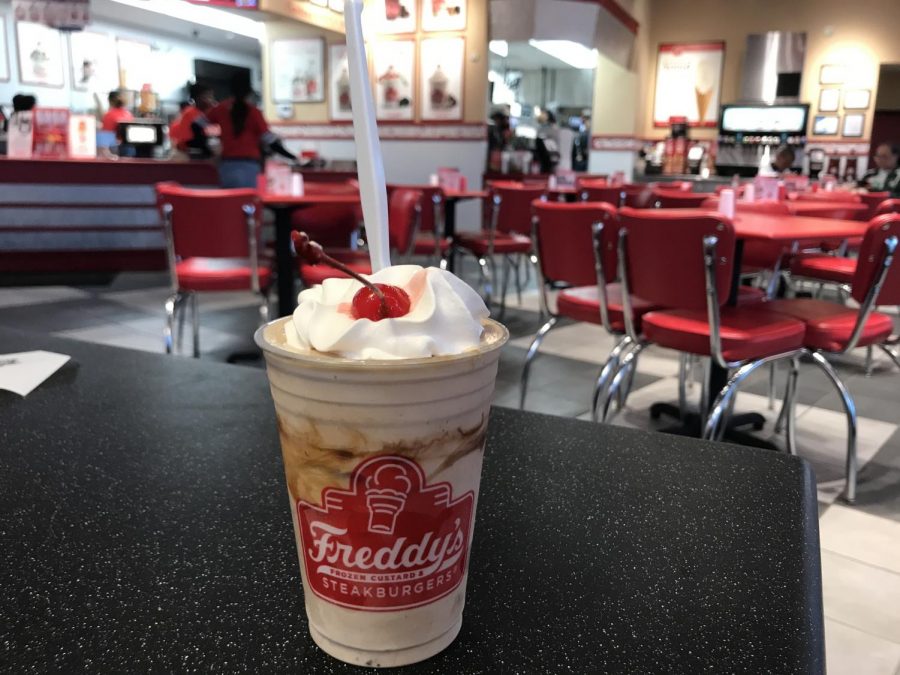 Gazebo Photo by Lolly McMahon
Freddy's hits the spot
Frozen custard, steakburgers, fries make new restaurant popular hang-out for Stratford students
November 14, 2017
The highly anticipated opening of Freddy's on Halloween was met with eager customers wanting to try the new restaurant and its delicious foods and desserts. It is located on 6239 Zebulon Road in Macon.
It is known for it's famous frozen custards and steakburgers. This is the first location to open in Macon. There also is a location in Warner Robins. Four other locations across the country opened the same day as the Freddy's in Macon.
Many Stratford students have been to Freddy's since the opening.  Sophie Waldrop said that "it was really good."  Another ninth-grader, Waldon Davis, said "their fries were amazing."  Sophomore Andrew Delves said the "custards were bomb."
Freddy's custards is a famous item on the menu. There are many options to choose from, and you can customize your own as well.
Samuel Barrow, a sophomore, decided that "their straws were too big," but he still enjoyed the restaurant.  Hamp Tiller said Freddy's was "just like Steak & Shake."
This was the opinion of a few people because both of the restaurants do have quite similar menus and options. The Steak & Shake in Macon closed last year.
"The burgers are really good, and the service is great,'' said Caroline Crick, a seventh-grade Stratford student. "I got a M&M concrete custard, and there wasn't anything super special about it, but I really liked the custard ice cream."
The custards seem to be their most popular menu item. But there are plenty of other options.
"I liked their onion rings,'' said eighth-grader Cooper Baskette. "They were pretty good."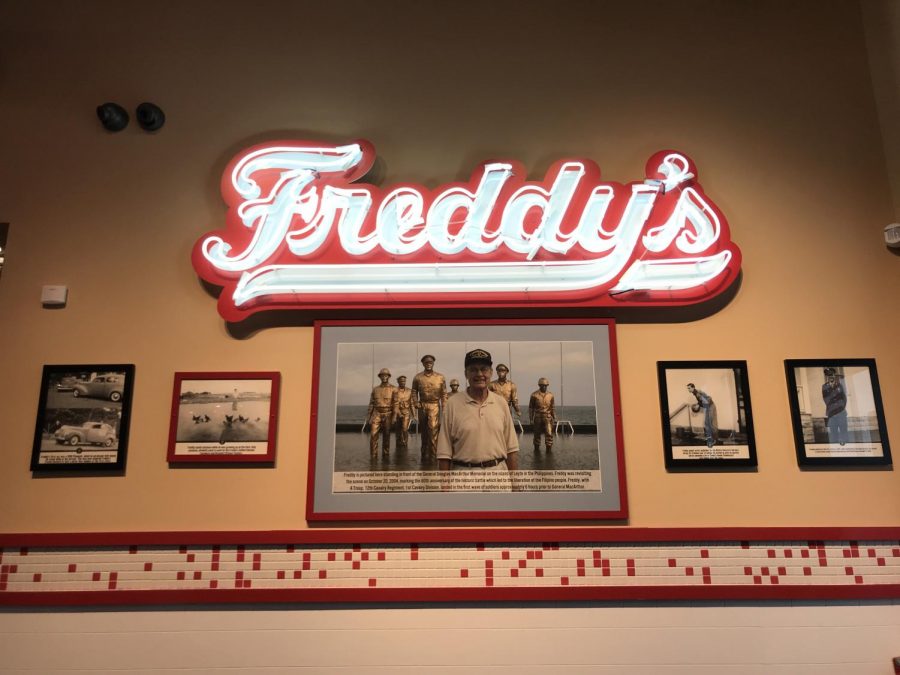 Gazebo Photo by Lolly McMahon