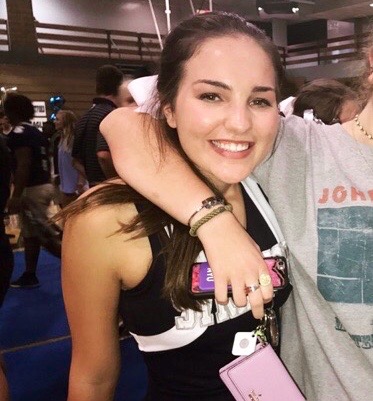 Grayson Harrell
Eagle Pride, Mr. Ethridge and 'the people here are awesome'
Grayson Harrell has been at Stratford since Pre-K. She has had many favorite teachers over the years, but she said her favorite is math instructor Mr. Griff Ethridge.
"I had him for Pre-Cal, and now I have him for Human Relations," Grayson said.
Her favorite memories at Stratford are cheering and participating in pep rallies. Her favorite activities at Stratford are playing tennis and cheering on the Eagles with her fellow cheerleaders.
She has a younger brother, Ellis, in the seventh grade.
Grayson's favorite part about Stratford is the atmosphere.
"The teachers care about my grades and they care about their students," she said.  "The people here are awesome."
Grayson wants to attend college at either the University of Georgia, Georgia College, Florida State or Ole Miss.