WEAGLES WORLD WEEKLY
Karen Jarrard's "Chlorine Chronicles" about life on the swim team
November 15, 2017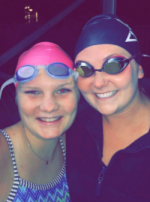 Now that the season has started, and the new "Weagles" (Wet Eagles) are realizing swimming is more than it is first perceived.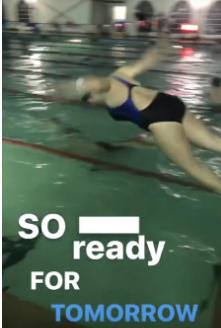 From the early morning practices to the nighttime hauls, new and old the same, the Weagles are nervous.
In the past week, many things have happened to this strong team. As we took the blocks to take our first dives of the season, it was soon realized that some of us were a  little rusty.
Flops and splats were heard all throughout Northside pool. Bruises and red skin soon started appearing as the practice continued.
The dive can be intimidating. But, in the end, the water is not that scary. If you didn't have a reason to come to our meet before, now you do because our diving skills are a sight to see.
The Weagles are gonna go all in this season, it's not something you want to miss.