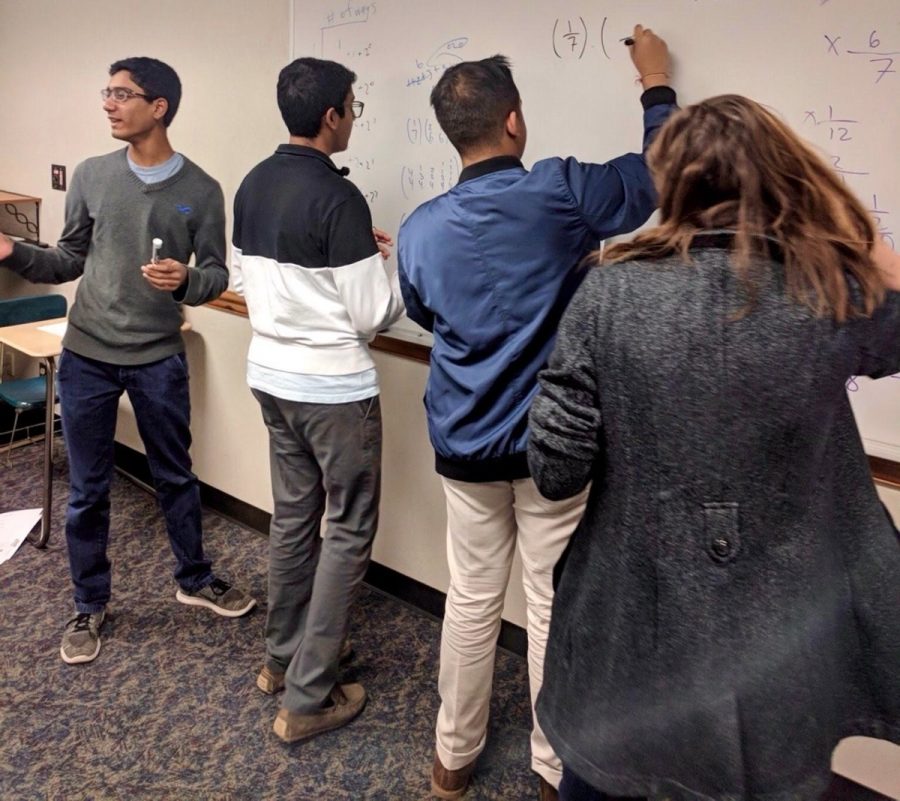 Gazebo Photo by Sabina Ajjan
It all adds up for Math Team's success
December 5, 2017
Ambition leads members of Stratford's Math Team through every tournament and competition. Winning is the clear goal, allowing them to excel at competitions year after year.
The team meets on Fridays. Usually, two or three tournaments take place in the Fall and three or four take place in the Spring. The state tournament is in April.
This year, the Math Team has competed in one tournament where students solved math puzzles. Stratford came in second, but students still enjoyed participating.
Stratford has not lost to anyone at the Middle Georgia State tournament for the past five years. Almost all members participate in this tournament.
"I think that tournament is popular for our students because it is close by and it's on a Friday, and they get to miss school, so we usually have a good turnout," said Mr. Bobby Stecher, who coaches the team and is head of the math department.
The high attendance contributes to the outstanding performance because it allows many of the highest-scoring students to compete.
Winning the Middle Georgia State tournament gets the team one step closer to being able to compete at the state tournament. Their goal is to be able to go to the state tournament because of its selectivity. It limits the number of teams that can compete, only taking the top 36 teams in the state which have earned the most points. The amount of points a team earns is determined by dividing the number of teams attending a competition by the place of the team.
Stratford has gotten to this level almost every year.
"You know, we just have really smart kids here,'' Mr. Stecher said.