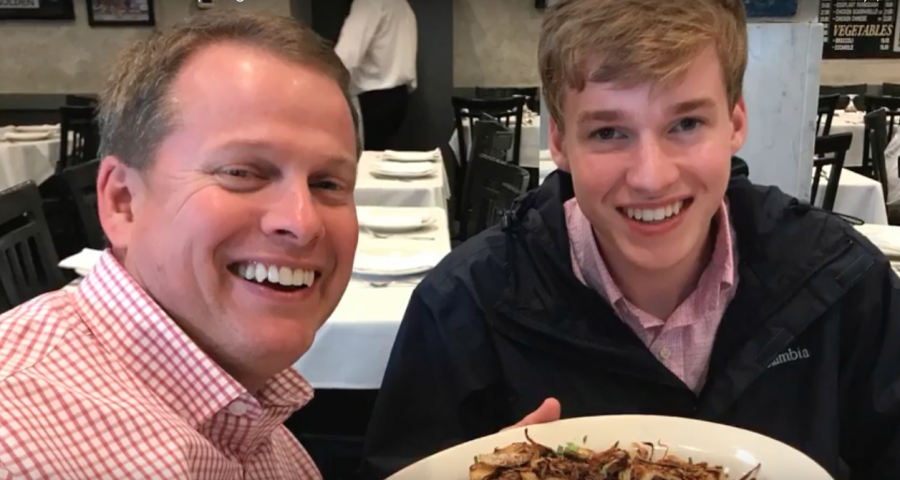 Cal Whitworth
Cal Whitworth is a senior at Stratford Academy and a videographer for the Stratford Gazebo.
He came to Stratford his sophomore year from Covenant Academy. His sister, Ramsie Whitworth, attended Stratford for four years and graduated with the Class of 2016.
Cal played football and lacrosse his sophomore year and ran for cross country. He continues to be a member of the lacrosse team.
His interest in videography began in the seventh grade, when he was a volunteer for United in Pink, a breast cancer awareness organization.
"
It was crazy when I woke up one morning and my video was on SportsCenter. It was really cool."
— Cal Whitworth
"They needed a videographer for the kids' camp they ran every summer,'' he said. "Laura Paxton (United in Pink director) asked me to do it and it was the first time I have ever filmed and I enjoyed it."
Cal has worked with several charities around the Macon Bibb area. He has accumulated more than 300 hours volunteering with United in Pink over the past four years.
Cal began to film videos for basketball at Stratford as well as other school activities. A famous video produced by Cal is the "Stratford Basketball" video. This appeared on ESPN SportsCenter, featuring a dunk by former Eagle standout Quintez Cephus, who now plays wide receiver for the Wisconsin football team.
"It was crazy when I woke up one morning and my video was on SportsCenter,'' he said. "It was really cool."
For his senior project, he hopes to work with someone in the filmmaking business.
"I have talked to an ESPN producer,'' Cal said. "I hope that I can swing an internship with him."
When asked who his favorite teachers are, Cal said, "From this year, I love Dr. (Frank) Katz, Mr. (Mike) Kelley, Mr. (Bobby) Stecher. But all of the teachers here are awesome."
One thing he will miss the most is assistant principal Mrs. Theresa Ferrari.
Cal Whitworth hopes to go to either University of Georgia or the Naval Academy.