Gazebo welcomes three staff writers
Lillie Sweet Strickland, Kathryn Spinks and Kailey Bohan newest additions to journalism program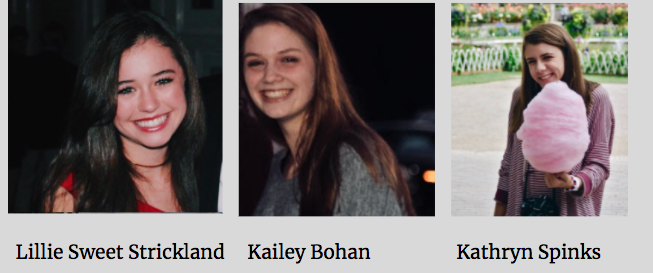 Three students have joined The Gazebo this semester.
Sophomore Lillie Sweet Strickland and juniors Kailey Bohan and Kathryn Spinks are students in sixth-period journalism. Lillie Sweet has been a student at Stratford since pre-K Kailey and Kathryn are sisters and transferred to The Academy this semester.
Lillie Sweet is a member of the Spanish Club, Key Club, Pep Club and is a student ambassador. She runs cross country and is a cheerleader for football and basketball.
Kailey plays tennis, likes art, sports, and watching Netflix, and she loves animals.
Kathryn plays harp and piano along with tennis. In her free time she enjoys volunteering with Jay's Hope and the Children's Hospital. Her favorite class is calculus, and she loves puppies.
Leave a Comment