'Coach' makes big splash with Weagles
Stratford swim team heads to state meet on Saturday
January 26, 2018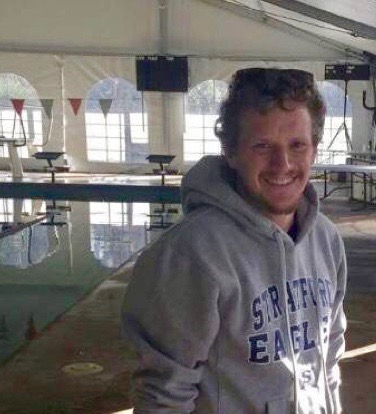 Coach Travis Morrison is the varsity and middle school swim coach. He is a huge Appalachian State fan while also being fond of dogs and ultimate frisbee. He was born originally in Texas.
A boarding school in North Georgia brought "Coach'' to Georgia. He said he enjoyed teaching there very much, but he didn't like that most weekends were taken up by activities for the students.
He decided that it was time to teach at a day school. He came to Stratford in 2015.
Coach Morrison said he enjoyed the atmosphere of our school. He said it had a community like feel, and that we all had very good connections with each other.
Stratford Athletic Director Mark Farriba soon heard that at his previous school, Coach was the swim coach. Stratford's last swim coach had just moved away and we really needed one. Coach jumped at the chance.
Soon after he took the job, there was a Monday morning assembly where Coach Farriba announced that the "wet eagles" had a meet coming up. Everyone thought the name was clever and was soon shortened to Weagles. It became iconic with the swim team.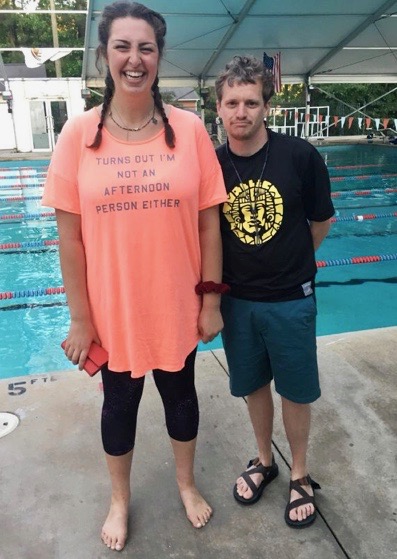 Three years ago, there were only about a dozen swimmers. The team has more than quadrupled in that short time.  In the upcoming seasons, Coach Morrison hopes the team will continue to grow. The bigger we are the more chance we have against the big schools in Atlanta.
He also hopes that our swimmers will soon start to qualify for state. If our team wants to succeed in these next years we need to keep following the rule that Coach thinks is most important. Understand your role as a swimmer on this team, understand where you fit and once you get there, work as hard as you can at it.
With all this said, we wish our Weagles good luck in the state meet  Saturday. We took region this past Friday, and now it's time to finish out our season with a splash.
"
Everyone thought the name was clever and was soon shortened to Weagles. It became iconic with the swim team."
— Karen Jarrard