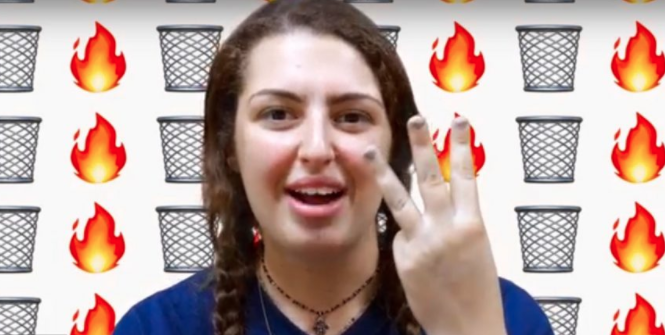 Sarah Koplin
Sarah Koplin has attended Stratford Academy for 14 years.
She has been a member of the lacrosse, track, and swim teams.  Sarah has made many memories on each of these teams, especially on the swim team. Her favorite Weagle memory includes forcing her friendship among the freshmen swimmers.
Sarah would like to make one apology to Coach Travis Morrison before she leaves.  "I'm sorry for complaining about every single thing you make us do at practice, regardless of how simple it is."
Sarah is a member of various clubs at Stratford,  including the Key Club, Pep Club, and Ecology Club.. She is most active in the Pep club, of which she is president.
She was given the title of "Most Spirited" in the "Senior Superlatives" of the  2018 yearbook.
Sarah showed the most school spirit during the FPD game this year. "I painted my entire body blue," she said.
Sarah's favorite teachers have been English teacher Dr. Ann Dromsky and math teacher Mr. Bobby Stecher. She loves how engaged with class Mr. Stecher is, and the way Dr. Dromsky pays attention to the individual student.
Sarah's top three university choices are Kennesaw State, University of Georgia, and University of South Carolina. She would like to pursue a career in international business.