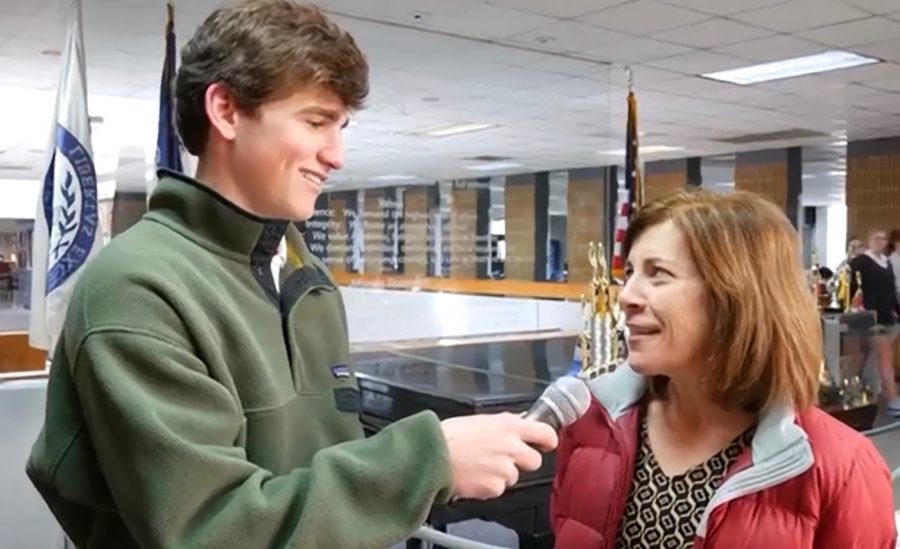 Andrew Palmer
Andrew Palmer has been at Stratford for 14 years.
One thing Andrew will miss about Stratford are the sports and the friendships he has made over the years. He will also miss the teachers who have helped him during his academic career.
"Mrs. (Patsy) Hayslip in the LSC has helped me a lot by helping me keep my grades up and making sure that I finish all of my assignments," he said.
 Andrew plays football and baseball. He will never forget beating FPD in football all four years of high school.
"I will never forget it because of how Stratford's history is with FPD," he said. "They are our biggest rival and I have a bunch of friends at FPD so there is always a competitive atmosphere."
He will also never forget the time he got tackled in baseball and it went viral.
Andrew said his favorite teacher is Mr. Luke Harrington — his biology, chemistry, and human genetics and diseases teacher.
Andrew joined The Gazebo staff his senior year, and his "weather" reports on the newscasts have become legendary.
Outside of school, Andrew likes to fish, hunt, and hang out with his friends.
He plans to attend Ole Miss and hopes to become an athletic director for a Division I college.