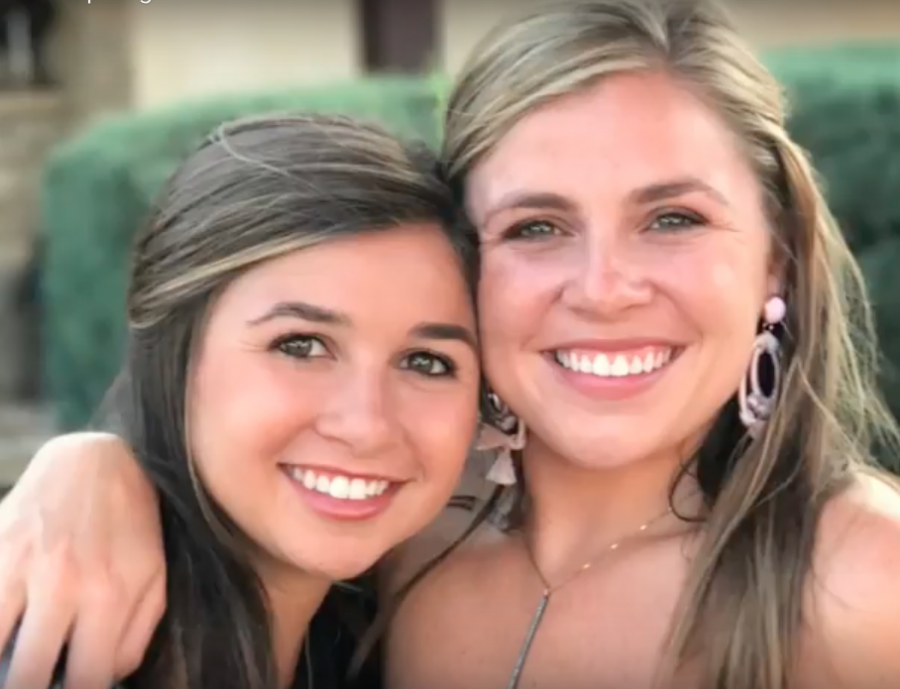 Emily Sheridan
Emily Sheridan has developed many relationships and made many memories in her 15 years at Stratford.
In high school, Emily took part in both JV and Varsity cheerleading, tennis, and the Winter Musical. Of these, cheerleading has been her favorite.
There are many different aspects of Stratford that Emily will miss after she graduates.  
"After graduation, I will really miss FLIK's curly fries and cookies, and just being with all my friends every day," she said.  
Aside from this, Emily will be sad leaving all of her teachers that she has had over the years, especially science teacher Mr. Ross Bridges and math teacher Mr. Bobby Stecher.
She says that she has many favorite celebrities, but if she had to choose one to be, it would be Beyonce.
"I would say I would probably choose to be Beyonce. She just kind of has it all," Emily said.
Emily does not spend much of her time watching Netflix, like some of her friends and classmates do.
"I never Netflix. The only show I ever finished was Gossip Girl, and I got to Season 7 of Grey's Anatomy, so my favorite would probably be one of those two," she said.
Emily has too many memories from high school to recount, but her favorites have probably been all the dances, homecoming weeks and spirit weeks.
Along with all the fun memories, Emily also has a few embarrassing memories from her time at Stratford.
"One of the most embarrassing things that has happened to me in high school would have to be this one time when I was talking about how hot Tommy McCook looked one day and Evans pranced right on up and shared my thoughts with him," she said.
Emily says her dream job would definitely be a doctor. This corresponds to her senior project.
"For my project, I'm working with a dermatologist," she said. "I love pimple popping and all that gross stuff so I think it should be a lot of fun."
Emily has many plans for her future. She hopes on attending the University of Georgia in the fall. After college, she is not positive where she wants to live.
"Texas would be really cool just to live in for like a year maybe, either in Dallas or Austin," she said. "But I really do not know where I want to live permanently."