Final Four Bound!!!!
Eaglettes soar past Prince Avenue Christian, 44-34, to earn a trip to the Big Dance in Columbus
February 28, 2018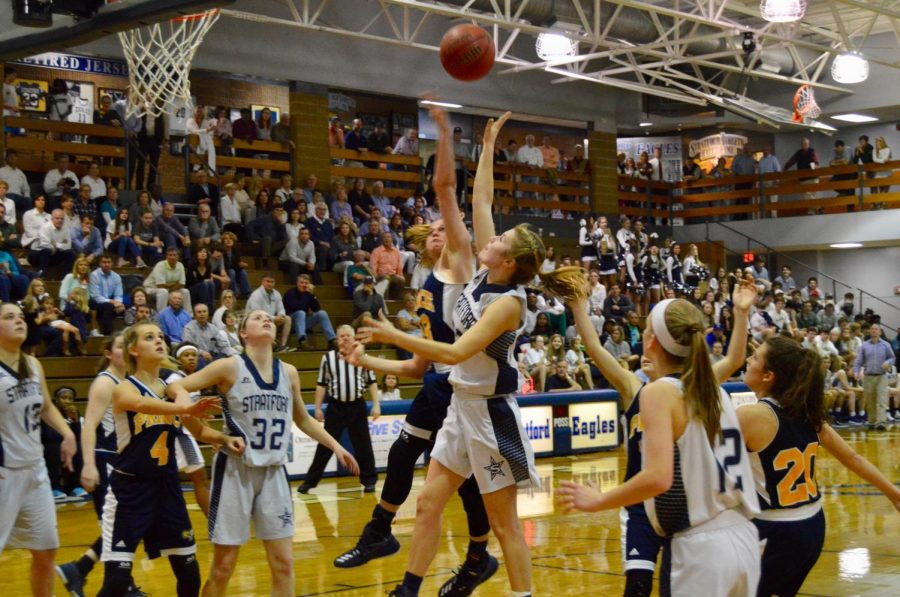 The girls basketball team had hard-fought victory Tuesday night against Prince Avenue Christian in the GHSA Class A Elite Eight.
Sophomore guards Nadia Reese and Mary Elaine Mitchell combined for 32 of Stratford's 44 points. The pair also hit seven of eight free throws in the final minute to seal the win.
Senior Carey Woodcock had 11 rebounds and played tough, interior defense. Prince Avenue limited Stratford's effectiveness from behind the 3-point line, holding the Eaglettes to just two baskets.
The Stratford girls improved to 26-2 and extended their winning streak to 22 games.
They will play top-seeded Holy Innocents, 27-1, in Friday's semifinal at Columbus State University.
"There's not a game we can't win and not a game we can't lose," Coach Ed Smith said.