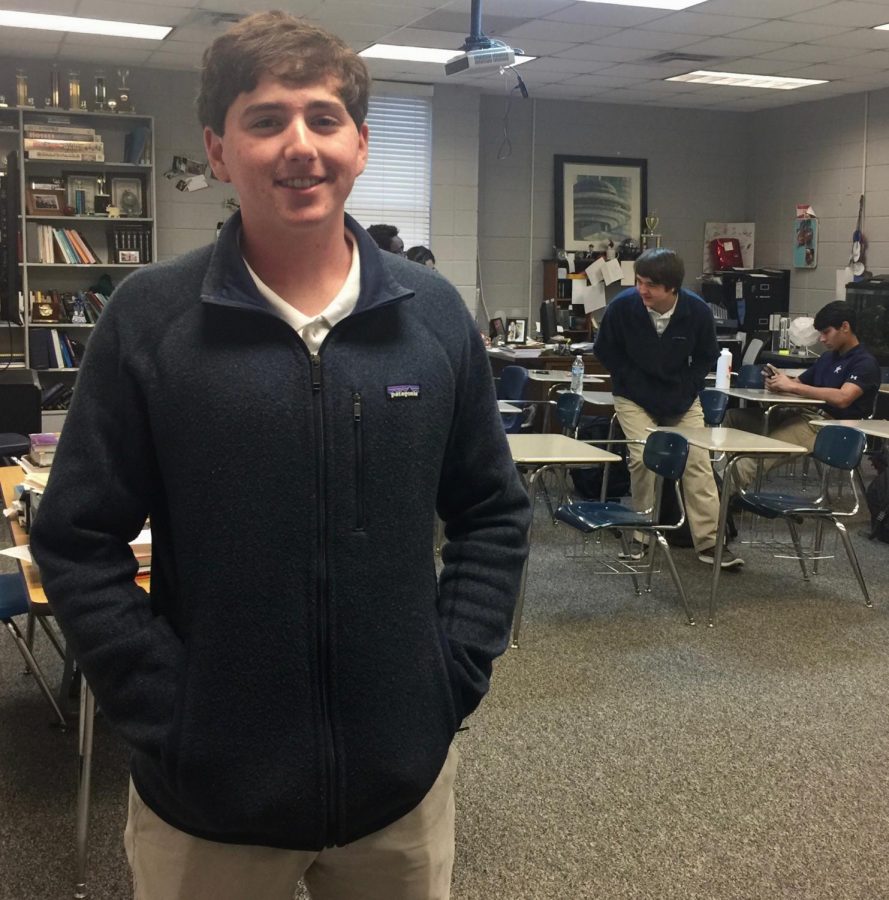 Gazebo Photo by Sabina Ajjan
Barrow is named STAR student for Bibb County
Senior advances to regional on March 19 at Middle Georgia State
March 7, 2018
Senior Mark Barrow has been named STAR Student of Bibb County.
He will now go to the regional banquet on March 19 at Middle Georgia State University.
Mark took the SAT last June and scored 1560 out of 1600. The requirements for becoming STAR student is to be in the top 10 percent of your class and have the highest SAT score in one sitting.
Mark said he did not expect to win in Bibb County.
"It felt good," he said. "I was surprised."
He is the second Stratford senior in the past three years to be named STAR student in Bibb. Dylan Quintal was the Bibb STAR student in 2016.
Mr. Mike Kelley is Mark's STAR teacher and will move on to regionals with him.
Mark has a 4.25 GPA, is a member of the Quiz Bowl team and is the No. 1 player on the defending state champion varsity tennis team.