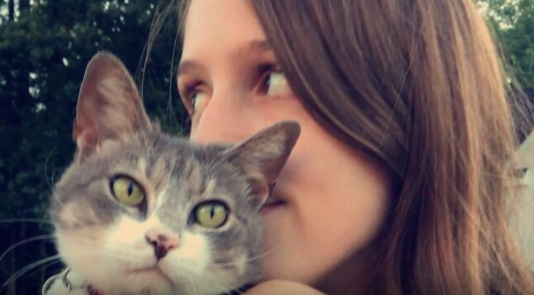 Kaylee Jellum
With hopes to become a veterinarian, Kaylee Jellum wants to attend Syracuse University or Skidmore College in New York.
She has been a part of the Spirit of Stratford's Color Guard since her freshman year. Kaylee has participated on Stratford's swim and soccer teams. Outside of Stratford, she enjoys playing violin and horseback riding.
Sitting outside with friends during lunch by the benches is what Kaylee will miss most about her time here. Her hidden talents are ice skating and skiing.
"It's really weird. I am in the South and all of my hidden talents are more acquainted for the snow and ice," Kaylee said.
Her biggest regret is not truly expressing herself as an underclassman. She will also miss all of her friends, who she will be far from after moving up north.
"I am really excited to be living on my own," she said. "I'll have a roommate, which will be fun. I am really excited to decorate my dorm honestly."