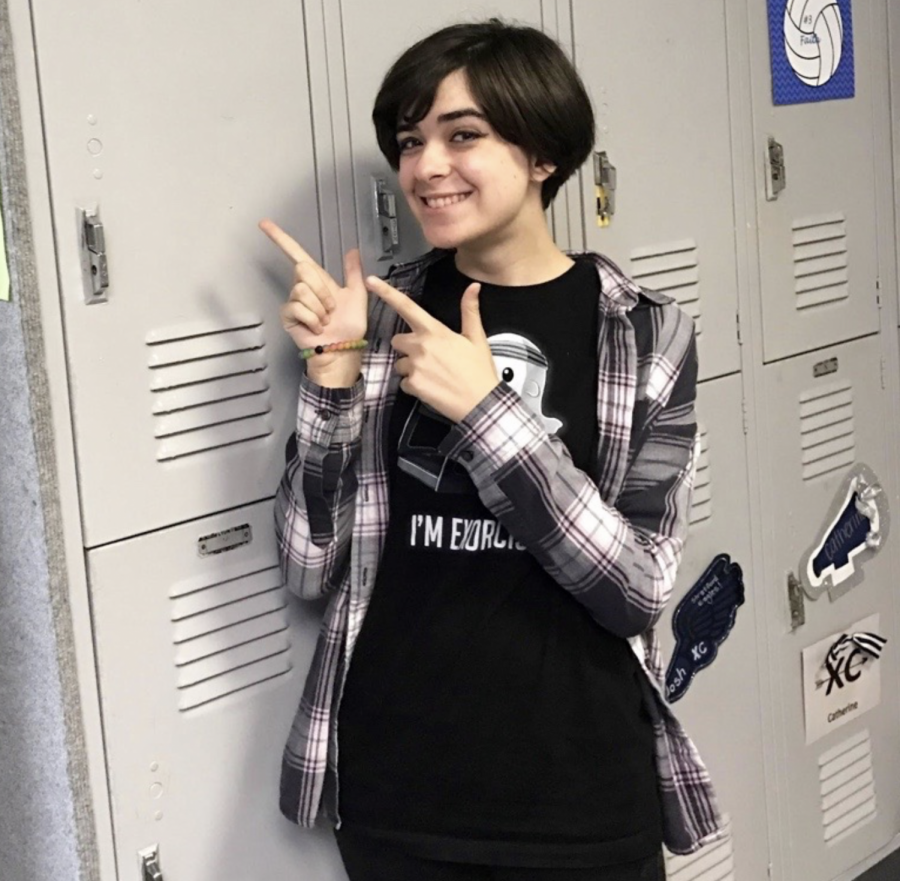 Anna Kate Alford
Anna Kate Alford doesn't plan on pursuing the same career her whole life even though she often is stuck eating a grilled cheese sandwich with lettuce.
During her eight years at Stratford, Anna Kate has participated in  Key Club, ADL, French club, Pep Club, Theatre Club, and band. 
In theatre, her favorite play was the Seussical, where she played the Sour Kangaroo.
"It was the biggest part I've ever had, and it gave me a lot of courage about singing by myself in front of people," she said.
Theatre has also created some of her best memories of Stratford, such as attending the One-Act competitions.  
In addition to theatre, Anna Kate has invested a lot of time in the art. Many people have enjoyed her illustrations for The Gazebo. It's ironic how Anna Kate didn't enjoy art when she first volunteered to illustrate for the Gazebo, but the illustrations in themselves motivated her to continue. Middle School  Art teacher, Ms. Kathy Fox is Anna Kate's favorite teacher, because of her positive attitude.
"Ever since seventh grade, I would always go over to her and show her all of my drawings," Anna Kate said. "She would say super nice things about them."
Anna Kate's all time favorite subjects are French and English, but this year she has enjoyed Humanities as well.  Anna Kate will be attending Georgia College & State University in the fall, and plans to pursue a career in music therapy.
Her name is first alphabetically in the senior class, so she has had the prestigious Locker No. 1 this year and her name will be called first at graduation on May 25, which also will be her 18th birthday.