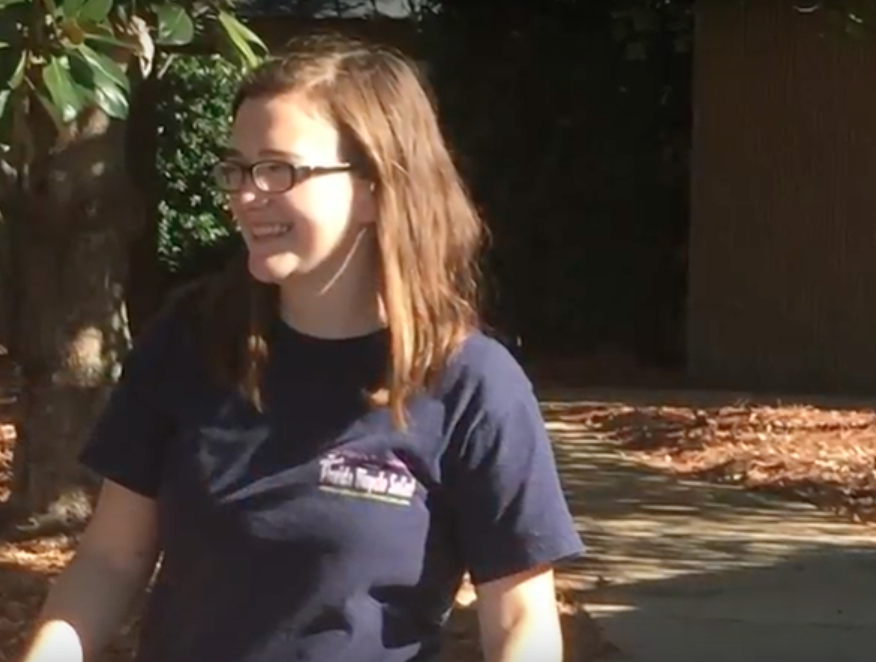 Ellie Wangerin
Ellie Wangerin participates in many extracurricular activities here at Stratford, though it's ironic how she doesn't plan on pursuing a career.
She would much rather inherit a lot of money from a mysterious source, and not have to work a day for the rest of her life.
Ellie has attended Stratford since the eighth grade. During her time her time here, she has been a part of: the Lacrosse Team, Key Club, Quiz Bowl, Math Team, Literary Team, Tech for Theatre, and occasionally Model UN.
"For Key Club, I really enjoyed when we go to order pizza after the Blood Drive."
As far as food goes, Ellie's favorite FLIK meal would have to be their cheeseburgers. She has also really enjoyed the history classes at Stratford.
"I can usually just listen, and it's kind of like a story to me," she said.
Despite her love for history, Ellie's favorite teacher is Dr. Frank Katz. Ellie has also had to endure all four years of high school, alongside her mother, Mrs. Hollie Wangerin, who teaches Upper School History.
Ellie is undecided on here to go to college.