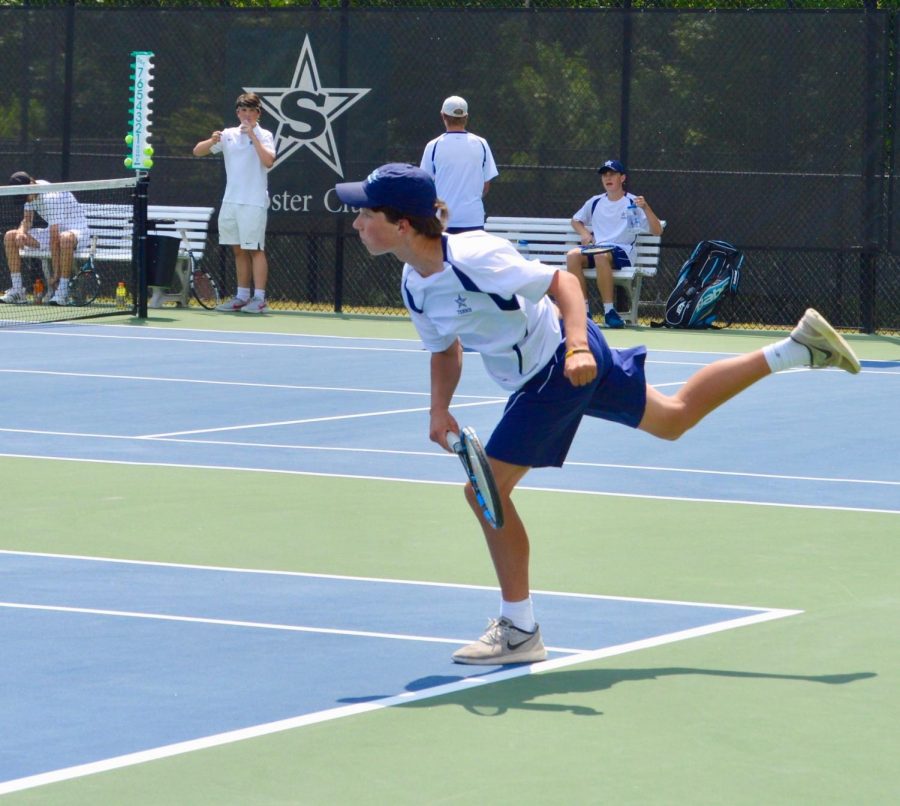 Gazebo Photo by Lolly McMahon
Boys tennis team back in final
Eagles defend home court with win over Athens Academy in semifinals
May 7, 2018
The defending Class A state champion Stratford boys tennis team advanced to Saturday's final with a 3-0 victory over Athens Academy in the semifinals at Stratford on Monday afternoon.
Daniel Cohen won his match 6-0, 6-0, the the doubles team of Will Fackler and Thomas Brewer prevailed 6-0, 6-2. Samuel Barrow clinched it for the Eagles with a 6-1, 6-4 win.
Mark Barrow was up 6-4, 5-2 and the doubles team of Greg Sutton and David Grant were ahead 6-2, 4-4 when the Eagles clinched.