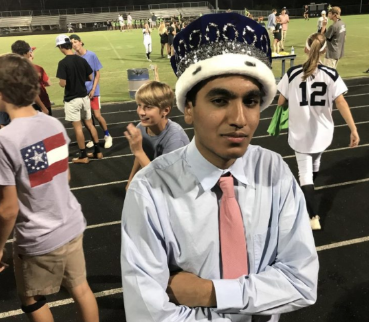 Sahan Vangala
One thing Sahan Vangala will miss about Stratford is the close environment.
"I have made a lot of good friends and memories so I will miss the close environment," he said.
Sahan has been at Stratford since seventh grade.
He was elected Homecoming and Prom King.  
 "When I found out I won Homecoming King I thought it was completely rigged because everyone was talking about me being hoco king and I brushed it off and when I heard my name I thought it was a joke," he said. "I still think it's a joke."
In college, Sahan hopes to major in a career path that combines science with history.