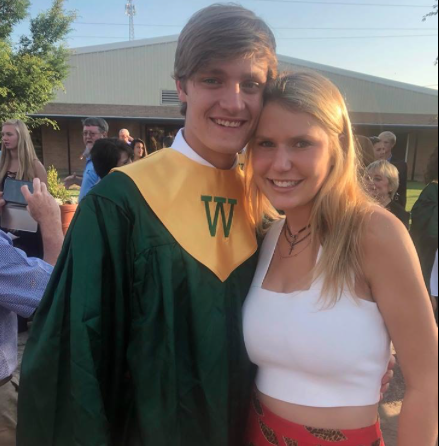 Evans McCook
Evans McCook has been at Stratford for 14 years.
She has been involved in many sports and clubs. She played basketball, softball, and tennis. She was also a part of SOAR, Pep Club and Key Club.
Evans has made many funny memories at Stratford, but her favorite happened in eighth grade.
"We were in P.E. and Sarah Koplin pantsed Emily," she said.
In her free time, Evans enjoys hanging out with her friends. Evans has two dogs, Buddy and Bo.
Evans has a few favorite FLIK meals, including Nacho Day, Chinese Day, and the macaroni and cheese.
After graduation, Evans will miss many things about Stratford. She will especially miss all the teachers and all the underclassmen. Math teacher Mr. Bobby Stecher, has been her favorite teacher at Stratford, so she will miss seeing him every day.
Evans is going to Ole Miss next year. After college, Evans is not sure what she wants to do.
"That's a good question," she said. "I am not really sure where I see myself in 10 years."