Can you guess the most popular names at Stratford?
Hailey/Haley, Anna, Mary, Molly, Caroline, Will, Ben, Thomas and Harrison most poplar in Upper School
When someone shouts a name in the hallway at the Upper School, sometimes three people will turn around.
This is a common occurrence since many boys and girls share names with three or four of their classmates.
The most common girl name in the upper school is Hailey, but with different variations of the spelling. There is one in every grade level in the upper school: senior Hailey Mosely, junior Haley Hendricks, sophomore Hailey Firlotte, and freshman Haley Ellison.
Anna is a name that five girls in the upper school share. Two of those are included in a double name. The five include Anna Durso, Anna Parel, Anna Grace Grossnickle, Anna Caroline Hutchinson, and Anna Mincey.
Mary is similar to Anna, as it is a name that five girls have in their double name. These include Mary Lynes Sutton, Mary Elaine Mitchell, Mary Kate Groves, Mary Blue Butler, and Mary Spencer Reeves.
Sharing the title of the third most common girl name in the upper school are Molly and Caroline. Molly Garud, Molly Groves, and Molly Griffin are the three Mollys, while Caroline Horn, Caroline Cole, and Caroline Sutherland are the three Carolines.
Much like the girl names, the top boy names in the upper school are common boy names everywhere. The top boy name is Will. These five include Will Chambless, Will Deal, Will Baxley, Will McCormick, and Will Fackler.
The second most common boy name is Ben — Ben Baxley, Ben Jamison, Ben Duke, and Ben Jorgensen make up this list.
Thomas and Harrison are each the names of three boys in the upper school. There is Thomas Jones, Thomas Sachy, and Thomas Brewer, and Harrison Bailey. Harrison Tuck, and Harrison Brown.
It is also interesting that there are certain names that are popular, but they are shared by both girls and boys. For example, there are three boys named Carter –Eddlemon, Barfield, and Nystrom — and one girl named Carter — Atkinson.
There are two girls named Alex — Stefanis and Hall, and two boys named Alex — Orona and Buehler. In the senior class, there is a Devon Fitzgibbons, as well as a Devin Butts.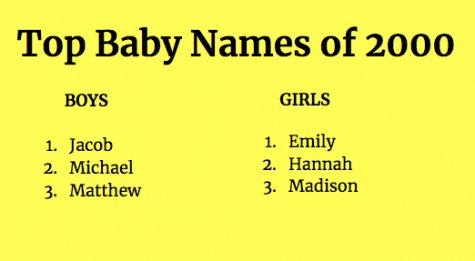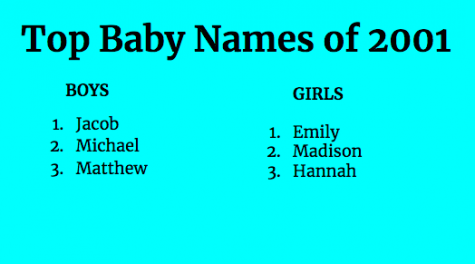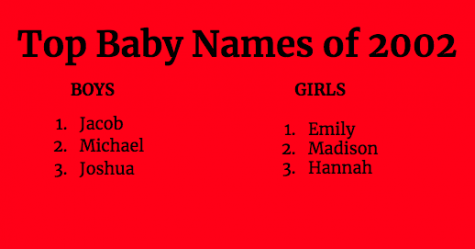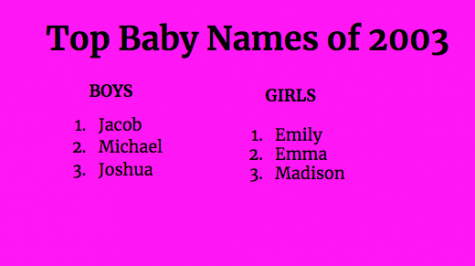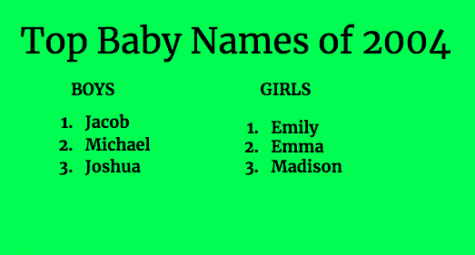 Leave a Comment