Playing Miss Daisy
Chinese exchange student Daisy Ge is playing xylophone in Stratford's marching band
At the beginning of semester, I decided to join the marching band.
This is my first time playing a western musical instrument — the xylophone. When I saw this interesting instrument, I thought it was amazing. It is similar to the piano, but it has special sounds.
The best way to play xylophone is marching with the band. You can feel the unique sound of xylophone.
"
It was the first time I had played songs in front of audiences. I was excited and nervous. I could hear sounds from my heart.
— Daisy Ge, junior
When I started learning and remembering the different music, it was difficult. However, I have had a fun time with practice, my partner, Li-An Tsai. She helps me, and I practice again and again by myself.
I really appreciate the help of band director Ms. Laura Voss. She is a kind and patient person. And I have participated in three games. This is a big deal for me. Although I was nervous every time, I still try my best to perform the music faultlessly and accurately.
At the first home football game, we performed three songs: "Mars"' "Primal Instincts" and "All Things." Before the game, we moved all of instruments to the football field. It's really tough situation because the xylophone is the heaviest instrument in our band. It is so heavy we need two more people to help moving.

When the other school finished their performance,  we moved as quickly as possible.  We finished all songs about 10 minutes. We then went to a room with the band from the other school. It was like a big celebration party, and all of us had fun. Time went by so fast, and the football game ended.  Although the weather was hot and uniform was heavy, this is really special and unforgettable night!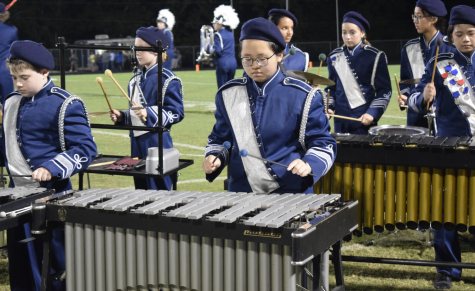 This past week, we played another home game against Washington-Wilkes.  This time, I think I played the xylophone better than the first time because I followed the rhythm of all of songs with the orchestra part.
The big deal was that we won this game, and I cheered for them by playing xylophone. And what impressed me most was the acrobatic performance of the two baton twirlers from Washington-Wilkes, It was astonishing. I had never seen anyone in high school do that.
At the end of the game, everyone had big smiles on their faces.
Leave a Comment
About the Contributors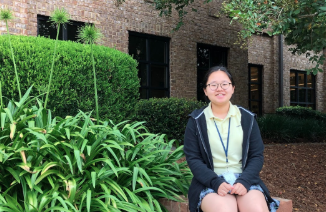 Daisy Ge, Writer
GRADE: Junior  

YEARS ON GAZEBO: First year

MY FAVORITE THINGS: Eating food. Watching movies. Painting. Studying math. Playing tennis.

SIX-WORD...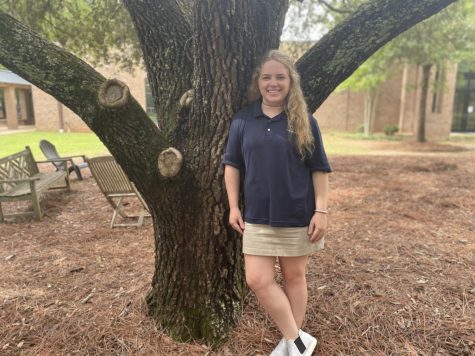 EmmaJane Canady, Photography/Videography Editor
NAME: EmmaJane Canady

STAFF POSITION: Photography/Videography editor

GRADE: Senior

SCHOOL ACTIVITIES: Lacrosse, Key Club, Pep Club Leader, Classics...