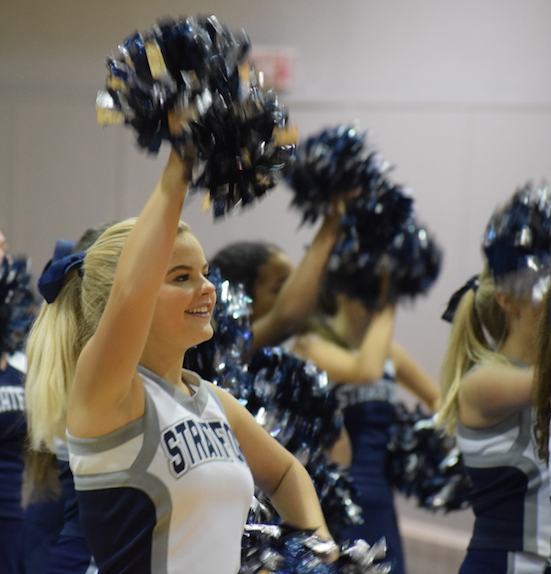 Gazebo Photo by Grant Gordon
SENIOR SPOTLIGHT: Betsy Hill
Betsy Hill has attended Stratford Academy since the fourth grade.
During her nine years at The Academy, Betsy has participated in Key Club, Pep Club, and Spanish Club. She is a member of  the varsity cheerleading squad, and she played volleyball and tennis in freshman year.
"I have enjoyed every moment with my friends in cheerleading," she said. " I like the uniform. So cute!"
Betsy has had many great times at Stratford, and she has cherished every moment.
"My favorite memory was the Washington trip in sixth grade," she said. "It took nine hours on a bus, and I got to room with my three best friends."
Betsy has loved all her teachers. Her favorite teacher is U.S History teacher Mr. Stephen O'Hara.
"He is my favorite teacher because I think his history class is very interesting," she said. "I also really like history because history always easy for me."
Betsy will be attending the University of Alabama.