When going to school is a road trip
The sound of an alarm at 6:30 a.m. blares through my room. It is time to wake up and get ready for school.
Most of my classmates are sleeping at 6:45,  while I am taking a shower. Most students are getting ready around 7:15 a.m.  I am heading out the door for my 35-minute drive to school.
I live in Roberta — a small town in Crawford County. I drive past numerous trees and farm animals on Highway 80 then Lake Tobesofkee onto North Lizella Road.
Although I do not mind th e hour-long round trip,  it is difficult to wake up early especially when I have to do things in the morning.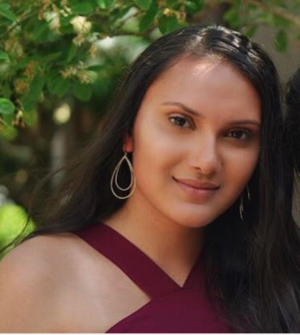 For example, I had a senior Halloween breakfast at the O'Neal's house that started at 7 a.m. I had to wake up at 4:40 a.m. to give myself time to wake up and get ready before I had to head out the door at 6:15 a.m.
I try to finish everything I can at night but staying up late makes it harder to wake up in the morning. If I have to wake up early, the drive to school is not bad. But the drive back home is because I am tired from the day.
Living far away can be difficult when I need something for a project or even getting groceries. In Roberta, there is a Subway, Dollar General, and a few gas stations. I can usually find small essential items for projects at these stores.
If I need a plain Gildan T-shirt or felt, I have to drive to Macon. Even if I need groceries, whether it is one thing or multiple, I have to drive to Macon to get it.
Over the years, I have learned to create a list before the next day so I can grab what I need after school. But there are times when it is 6 p.m., and I am driving to Macon to get something small.
When Hurricane Michael hit Georgia a few months ago, I drove an hour in the rain just to get two binders from my locker.  I had an assignment due later that week but since school was closed, I had to get the materials so I could do the assignment.
Sometimes, I have club meetings in the evenings. If this happens, I stay at school until I have to leave and complete any homework I can because I would not get home until late in the night.
Despite these challenges of living far away, living in Roberta is not all bad. I live five minutes away from Dickey Farms in Musella. And our town has several additions because it is a small community.
I almost know everyone in Roberta, which is nice when I want some company or need help with something.
The inventor of Coca-Cola, John Pemberton, was from Knoxville, the county seat of Crawford County and about a mile east of Roberta. Joanna Troutman, who sewed the "Lone Star" flag and is considered the "Betsy Ross of Texas," also was from tiny Knoxville. Her portrait hangs in the Texas state capitol in Austin.
I have lived in Roberta since I was in the fourth grade. When I graduate from Stratford and leave for college, I will miss the small town I call home.
Leave a Comment
About the Contributor
Chandani Patel, Co-Editor
GRADE: Senior

YEARS ON GAZEBO: Third year

MY FAVORITE THINGS: Drawing, photography, going to the beach, hanging out with friends, and being happy

SIX-WORD...