Sogade honored with creative writing award
Stratford junior recognized for his flash-fiction work, "Down in the Bayou."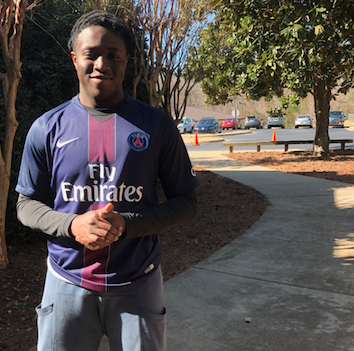 Junior Tomi Sogade is a recipient of the Gold Key Award, the highest regional honor of the Scholastic Art and Writing Awards.
Tomi submitted a flash-fiction work called "Down in the Bayou," which he had previously written for an English class.
"I was reading something I was really proud of and I was like you know what if I can I should let other people see it," he said.
He did not know about the Scholastic Art and Writing Awards beforehand and learned about it while researching writing contests.
His story is a historical fiction. It takes place in Louisiana and is about the victims of  human trafficking, slaves, and Native Americans.
"It is not a very bright piece," he explained.
It took him one night to write the story. He got the idea for it while listening to the song "Born on the Bayou."
Tomi was surprised when he was notified he had won.
"I was surprised because I submitted a bunch of other stuff too and, out of that, this is not one of my favorites because it is a sensitive subject," he said. "I am grateful, though."  
He said he plans to continue writing as a side hobby.
Leave a Comment
About the Contributor
Sabina Ajjan, Co-editor
Sabina Ajjan —or Sabean, as denominated by her friends— is a junior. This is her fourth year at Stratford and her third year on The Gazebo staff where...