The winter in me always comes out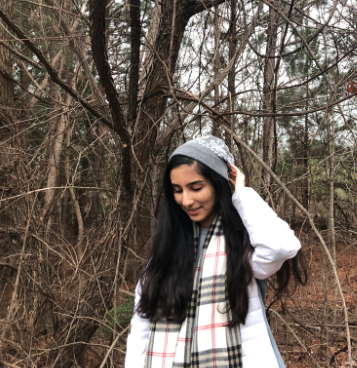 Ever since I was young, I've never like the typical Georgia weather … hot, sunny, humid. This is mostly because I've always been more of a winter person. To be honest, I even really enjoy rainy days.
I guess you could say I'm not exactly a "summer" person. It's just the continuous 90-degree days in July with all the humidity and extremely bright sun doesn't exactly float my boat.
It just makes doing doing things so much harder. I just step outside for one second and I feel like I'm melting, along with the rest of Georgia.
Most people would prefer July, the hottest month in Macon, whereas I usually prefer January, the coldest.
With all this, the heat is so uncomfortable. I dread just walking outside … that's why winter is so much better. At least for me.
The rain during this time makes winter/fall even better. Not to mention winter includes the whole holiday season, so that's an automatic win by itself.
Even if you are in need for heat or warmth during the winter at least you can use fuzzy blankets and a fireplace … you can't do any of that during the summer.
If you are a beach person,you can still go to summer places during the winter … but you can't really do do the same during summer.
In general, there's just so much less discomfort during the winter in Georgia. You don't sweat when you walk outside, and you can try all the new holiday drinks at Starbucks.
Also, even though we don't really get that much snow in Georgia, when we do, it's pretty great…especially because it means school is cancelled. So I guess it's safe to say for me, winter takes all.
Leave a Comment
About the Contributor
Arya Datta, News Editor
Arya Datta—sometimes confused for her "twin sister" Rania—is a senior and four-year Gazebo veteran who is leading this year as one of the News...