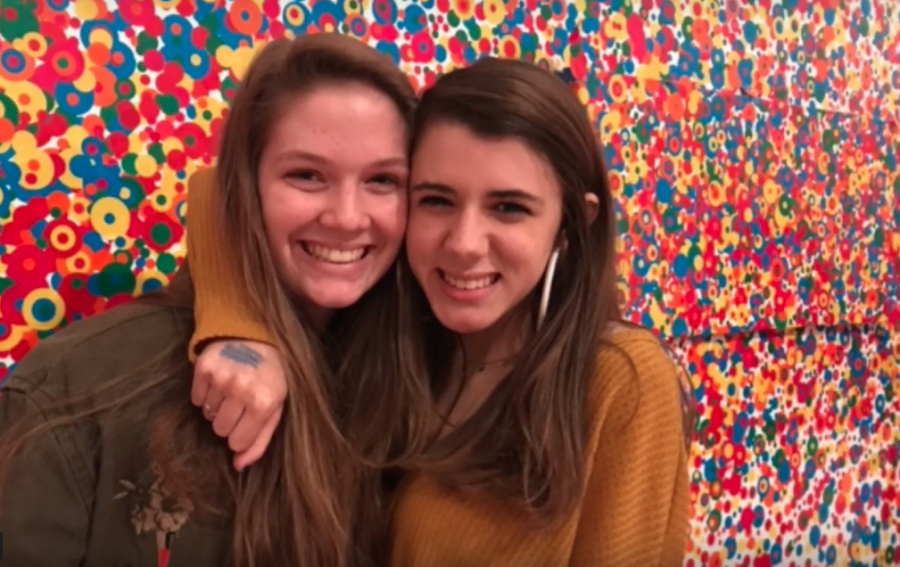 SENIOR SPOTLIGHT: Kailey Bohan
Kailey Bohan has been attending Stratford with her sister, Kathryn Spinks, since last year.
"She is my best friend, so it is lots of fun having her around,'' Kailey said. "I'm glad to move school together cause I don't want to finish school without her."
Kailey participates in Ecology Club and Key Club. She also plays tennis.
Her favorite subject is AP Environmental Science.
"I like animals a lot, so I like learning this subject,'' Kailey said. "And I like learning about how what we do affects the planets."
"Mr.(Bobby) Stecher is my favorite teacher," she said. "I love my AP Calculus class, and we have a lot of fun in his class."
Kailey has an unforgettable memory at Stratford.
"My favorite memory of the Powder Puff  game is the 'purge' theme, when they hide in the woods and came running out,'' she said.
In her free time, she likes sports, art, and listening to music. She has two dogs.
Kailey hasn't decided which college she will attend but she has narrowed her list to either Georgia State, College of Charleston, and Clemson.