Beta Club inducts 44 new members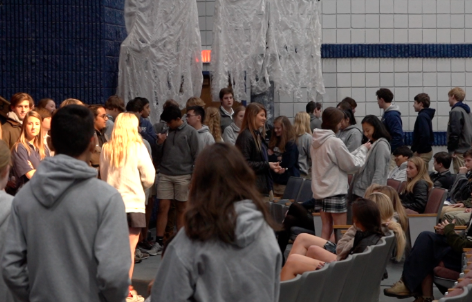 The Beta Club inducted 44 new members in a ceremony at the Tift Auditorium on March 6.
To become a member of the National Beta Club at Stratford, you must have academic achievement, character, leadership, and service. You also must have a minimum GPA of 3.6.
"I am honored to be in the Beta Club and I have worked really hard to maintain my high GPA," Olivia Santoyo Turullols said.
This year's new Beta Club members are:
Seniors:
Guinevere Heath, Morgan James, Hailey Mosley, Anna Parel
Juniors:
Ruzan Khoja
Sophomores:
Haaris Ahmed, Sabina Ajjan, Ben Baxley, Charles Brooks, Miller Cranford, Madeline Davis, Nathan Dummitt, Maddie Fackler, Stetson Hatcher, Hunter Hogan , Ben Jamison, Thomas Jones, Nora Jorgensen , Alyan Khoja , Jay Lee , Shaw London, Lila McCord, Lolly McMahon , Harmony Nagle, Tony Nguyen, Om Patel, Claudia Pope, Sarah Pyles, Mimi Rader, James Michael Reeves, Olivia Santoyo Turullols, George Seagraves, Carson Simmons, Kendall Simmons, Jase Smith, Garrett Solheim, A.J. Stevenson, Caroline Sutherland, Jocelyn Tang, Evie Tharpe, Harrison Tuck, Sophie Waldrop, Kate Wimberly, Daniel Zhao
Leave a Comment