Much Ado about "Shakesfeare"
Shakespeare doll goes missing in Ms. Rachel Newman's English class, but now the mystery is solved
For never was a story of more woe than this of Rachel and her Willio….
It was during fifth period, on a Tuesday in early March, when Ms. Rachel Newman, freshman English teacher, realized her beloved Shakespeare doll was missing.
While reading Macbeth, Ms. Newman's English students have been playing a fun game where they hide her Shakespeare doll around the room.
Little did she know, the culprit was right under her nostril.
Tyler Brown was lingering in her classroom during break with friends, James Burrell, Walker Bethune, Stephen Scarbrough. 
Tyler had snagged "Shakesfeare,"as he calls him, from where he had been placed earlier that day. He took him from the top of the SmartBoard, with Ms. Newman's back to him.
"She sees me behind her, asks me what I'm doing, and I say, 'Nothing,' '' Tyler said. Then, she continued to talk to the other boys. However, Ms. Newman claimed she was not in the room at the time.
"
His body was still poking out a little because Shakespeare is a fat boy.
— Tyler Brown
Tyler slipped the doll into the front pouch of his hoodie with "his ('Shakesfeare's') legs poking out," and he looked for a new hideout for William.
After a long search, he found the spot. In the back of the class stood a stack of three chairs. Tyler said he "took two chairs off and put 'Shakefeare' under it." He placed the two chairs back in their original spot, concealing Willy between the second and third chairs.
"His body was still poking out a little because Shakespeare is a fat boy," Tyler says.
James, his accomplice, came over to Tyler and asked what he was doing. "You'll see in a couple of periods,'' he said.
After break, Tyler reported to his first-period English class.
It was not until two classes later, when Ms. Newman realized Shakespeare was missing. Her fifth period had wanted to hide it, but they could not find it.
When they asked where Shakey was, she realized she had not seen him since break. She had her students help her look for the Bard.
After about 20 minutes on the search, Ms. Newman came to her conclusion.
"Shakesfeare" was indeed missing.
There was no motive. There was no evidence. There wasn't even a ransom note! What was the reason?
She sent an e-mail to Stratford faculty members to be on the lookout.
Assistant Principal Mrs. Theresa Ferrari was on it. She questioned several students at lunch, but she did not manage to catch Tyler.
By the end of lunch, Ms. Newman had a suspect list formed.
The list was made up of four students: 1. Anne Travis Evans , 2. Victor Irby and James Burrell, and 3. Lawson Cole. Ironically, those students knew nothing of Shakespeare's whereabouts.
During fourth period, the final class of the day, in Michael Kelley's class, students chattered amongst themselves over the Shakespeare gossip. Tyler Brown was in the room.
Since stealing is against the Stratford Honor Code, Ms. Newman threatened to take the thief to the Honor Council.
When this was brought up in the AP room, Tyler was shak(speare)ing in his boots! He stood up and confessed his crime.
"I know where 'Shakefeare' is," he said.
Nearly the entire class got up and ran to Ms. Newman's classroom, intent on finding Señor Shake.
Tyler broke the door down, dashed to the stack of chairs, and pulled William triumphantly out from his hiding place. The fourth period class was left ~spellbound~.
Ms. Newman was shocked, but glad to know Shakespeare had not left the room after all.
After picking her jaw off the ground, she left Tyler with a final message: "I'm watching you."
Shakespeare now rests easy with Ms. Newman's watchdog, Bubs, who is blind.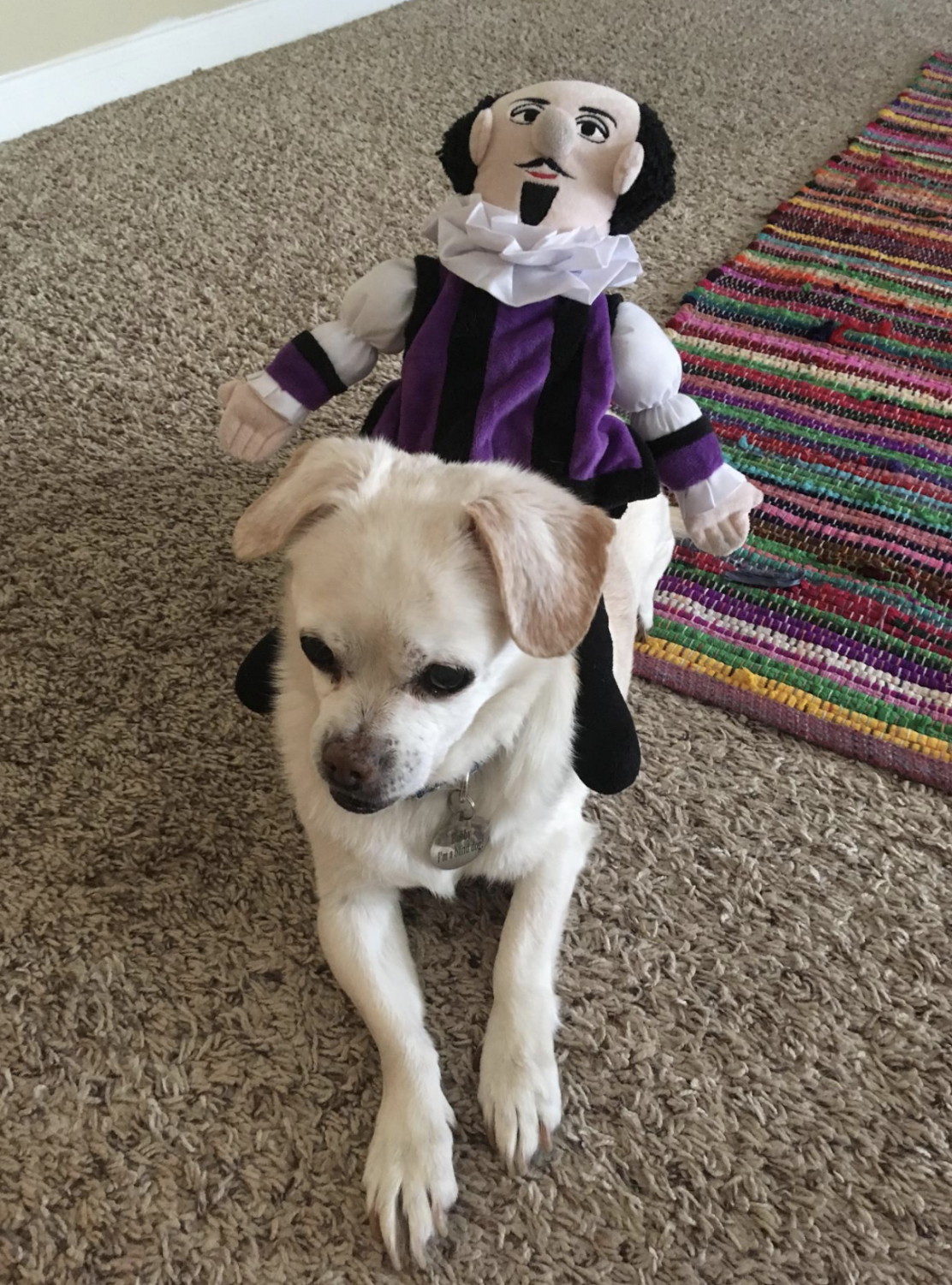 Leave a Comment
About the Contributors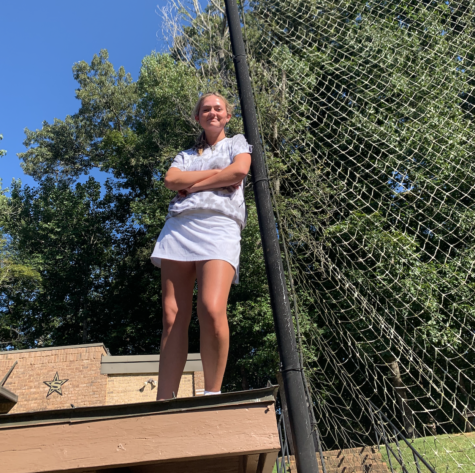 Olivia Coleman, Editor in Chief
NAME: Olivia Coleman  

GRADE: Senior

SCHOOL ACTIVITIES: Varsity Cheerleading, Senior Class President, Peer Mentor 

FAVORITE SUBJECT: English 

FAVORITE...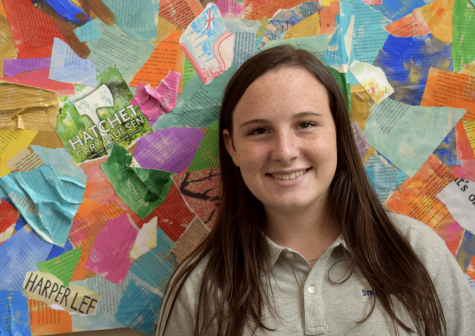 Anne Travis Evans, Staff Writer
Anne Travis Evans is a sophomore and on her second year on the Gazebo. 

She plays tennis and is a member of the Key Club. 

Her favorite thing about...