'Sailing Under the Stars' theme for prom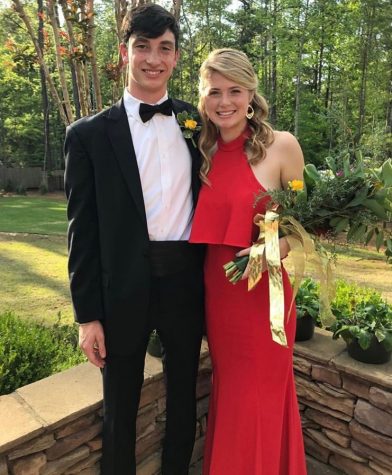 Prom will be held this Friday, April 12th, at the Armory Ballroom. The doors will open at 8 p.m. lead-out for seniors and their dates will be at 8:30, and the dance will follow. Students are required to stay at the dance until 11:30.
The theme will be "Sailing Under the Stars", and the juniors will decorate for it on Friday morning.
Before the dance, the junior class will take pictures and eat dinner at the Butler's house from 5:30 to 7:30. The senior class will take pictures at the Woodruff House at 5:15 before eating dinner at the Rosewood Ballroom at 6 p.m.
Like all other Stratford dances, prom will be a substance free event. The administration will be breathalyzing and checking purses and pockets as necessary.
About the Contributors
Josie Lamb, Co-Editor
Josie Lamb is a senior, who has been at Stratford for 14 years. This year will be her fourth year on the Gazebo staff, where she will be co-editor. She...
Taylor Swan, Co-Feature Editor
Taylor Swan is a senior and has been at Stratford for 12 years. She is in her fourth year on the Gazebo and is co-feature editor. Taylor participates in...