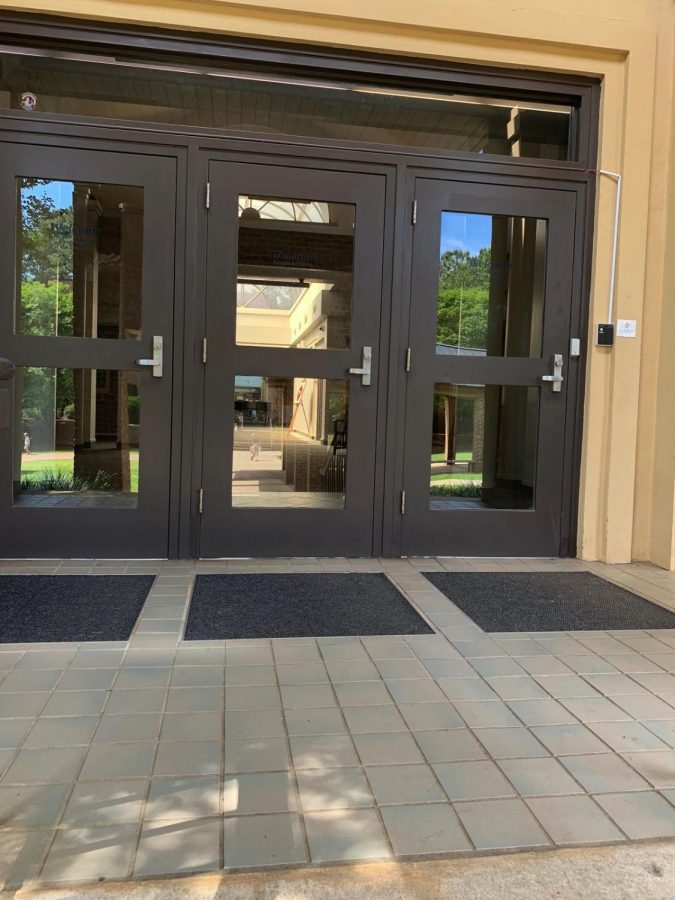 The middle door
Most everyone knows the superstition of the "unlucky" middle door. In the front entrance of Stratford, you will rarely see a student walking through the middle door. Most people walk in the right side door because that side has the key card scanner then they exit through the left side door. If a student has an important presentation or a test they are especially nervous about, they make sure to avoid the middle door.
Junior Ruzan Khoja, said he does not believe in the superstition.  Mrs. Kathryn Manley, assistant to the head of school, said  when she started working here, she noticed students avoiding the middle door. When she asked about it, they told her to avoid the middle door because it "brings bad luck."
She said she now believes in the superstition "depending on her day," which is how most of the other students think. They either do not believe in it, or they avoid it depending on their day.