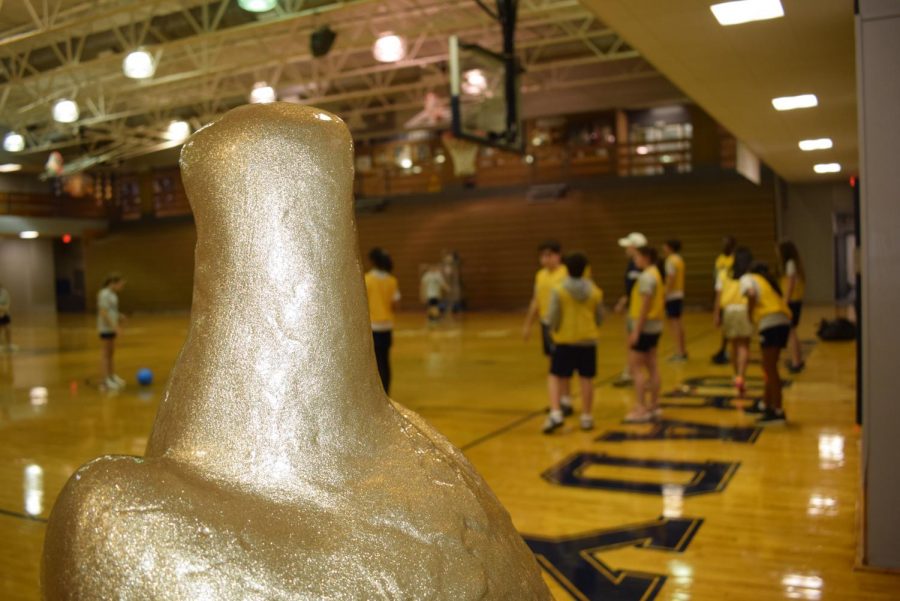 Eagle Statue
The Eagle statue sits in the Grady gym watching guard over all the activities.
It was donated to Stratford Academy in 1975, by David Redding. Mr. Redding's niece, Evelyn Redding played basketball for the Stratford Eaglettes during this time.
After years of wear and tear, the eagle needed a renovation. A few summers ago, Tara Smith, Coach Ed Smith's wife, repainted the eagle, making it good as new.
 "That's just another example of Eagle Pride," Stratford Sports Information director Mrs. Terry Sowell said.
The eagle is primarily used on the front cover of the sports magazine.