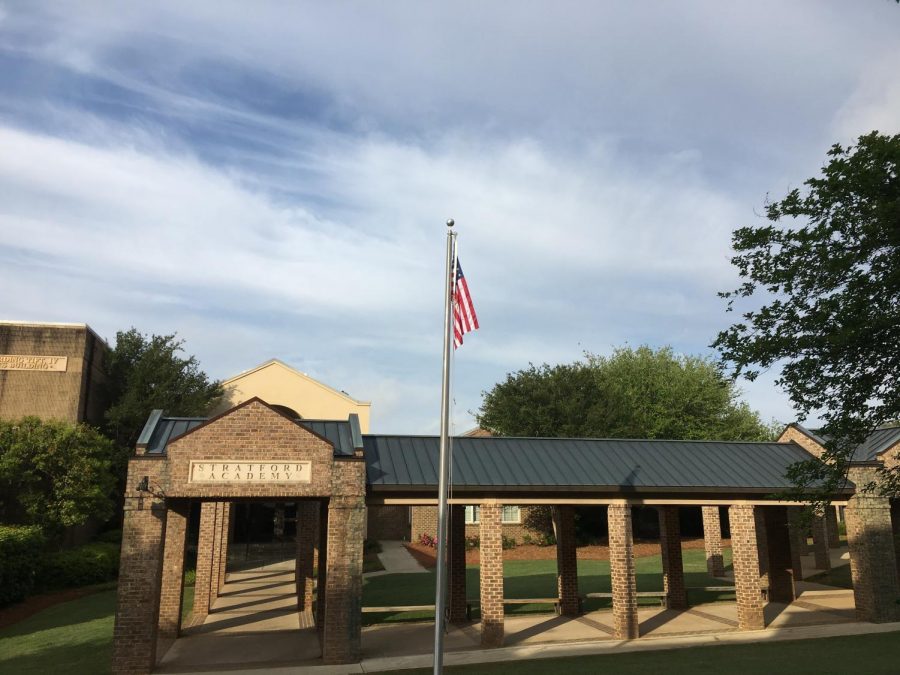 Stratford Academy Flag Pole
Standing about 30 feet tall, and in the center of the Stratford campus, the flagpole is very authentic and well-known at Stratford Academy, being one of the first items put into the ground when this campus was built.
Every day before and after school,  students from the seventh grade raise the American flag in the morning, and take the flag down at the end of the school day.
Students in high school and middle school walk past this beautiful monument every single day, recognizing its beauty. With the purple flowers and mini-garden surrounding it, the flagpole catches your eye while strolling to your next class.