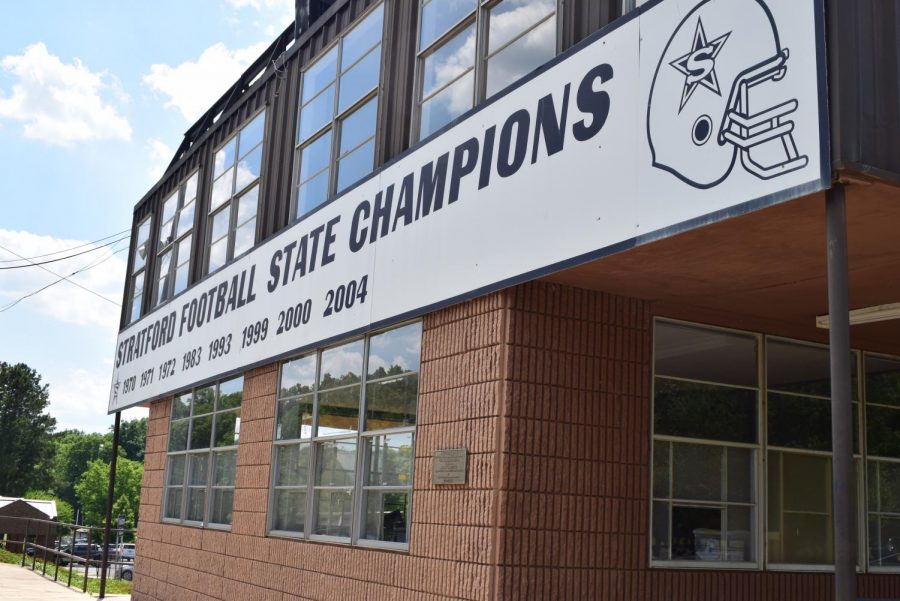 Eagle Concession Stand
The concession stand at the football stadium has provided food and drinks to Stratford fans for years. It is located beneath the press box on the home side of the stadium.
Some of the items on the menu include Zaxby's chicken sandwiches, hot dogs, hamburgers, candy, and various soft drinks. Parents and booster club members grill the hamburger and hot dogs themselves.
Dr. and Mrs. Carl Schuessler, Stratford Booster Club members, were the reason for the construction of the building. There also are stone tables next to the concession stand given by the generosity of the Classes of 1982 and '85.