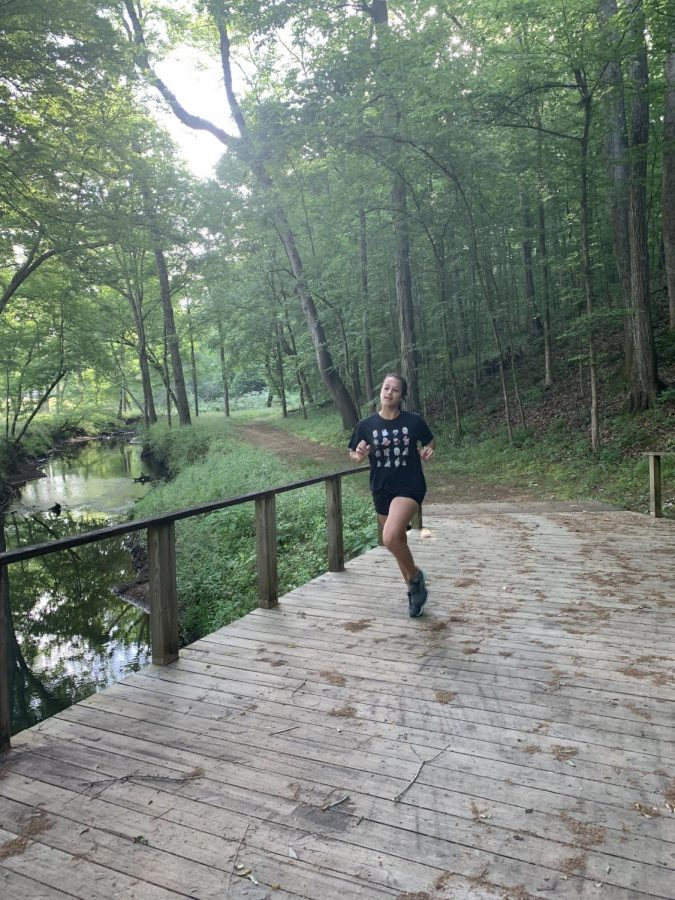 Cross Country Trail
The Stratford cross country trail has been around for more than 20 years. Before the trail was built, the cross country runners had to run around the Stratford parking lot. The actual course is a mile and a half loop, but that includes the track and path behind the track.
The trail has had many changes. One is that it used to compose of one big hill in the back of the woods, but it had to be cut out because it was difficult. Another  happened a couple years ago when a part of the course collapsed into the creek, and an additional hill had to be added.
Stratford's course is one of the most challenging courses in the city, along with Mount de Sales and First Presbyterian Day School. Also, if you decide to take a walk on the cross country trail, watch your step because there are snakes!