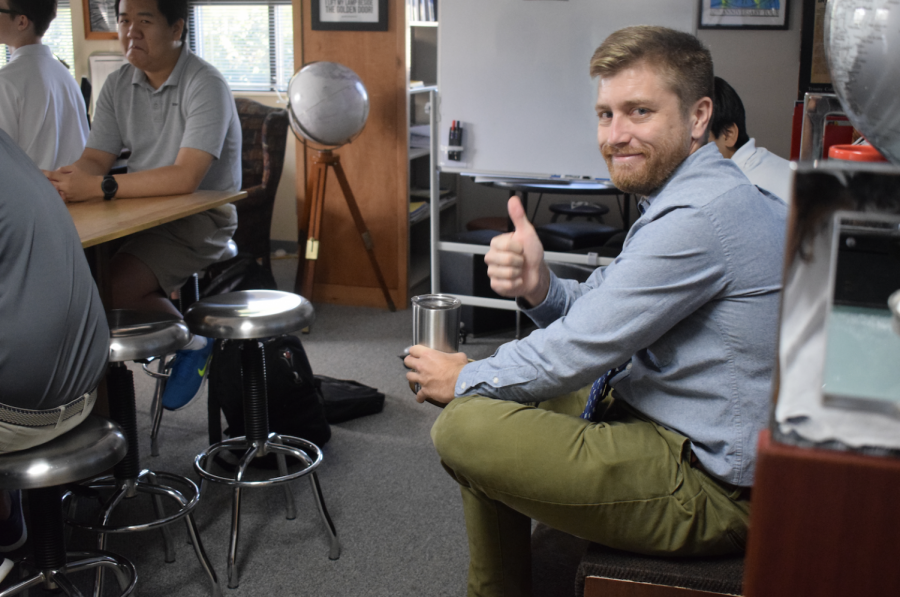 Mr. Willis Kallay
September 18, 2019
You may know Mr. Willis Kallay by his warm smile in the hallways or his fun colored tie and shirt, but what you may not know is the new assistant head of upper school is an avid mountain bike rider.
Mr. Willis Kallay is originally from the Macon area, where he graduated from Mount de Sales. Before coming to Stratford, Mr. Kallay taught at a small school in Atlanta, St. Benedict's. There he taught middle school science for six years.
"Being able to interact with the kids in the hallway and getting to know everyone is my favorite part about my job,"  Mr. Kallay said.
Outside the office, Mr. Kallay loves to ride mountain bikes. He used to race for his school team in college, and after graduating he spent two years doing odd jobs and riding bikes. Now, he just sticks to local races and free riding!
Mr. Kallay's favorite thing about Stratford is how welcoming the school community is. In fact, he is familiar with several people who attended Stratford Academy and others whose children also attend the school; nonetheless, he is gladly seeking to get to know better the students in Upper School.
Moreover, for this new school year, even though he is not too well acquainted with how things used to be the past years, he and the administration endeavor to make sure students are not only taken care of in academic aspects but as well as every other aspect.