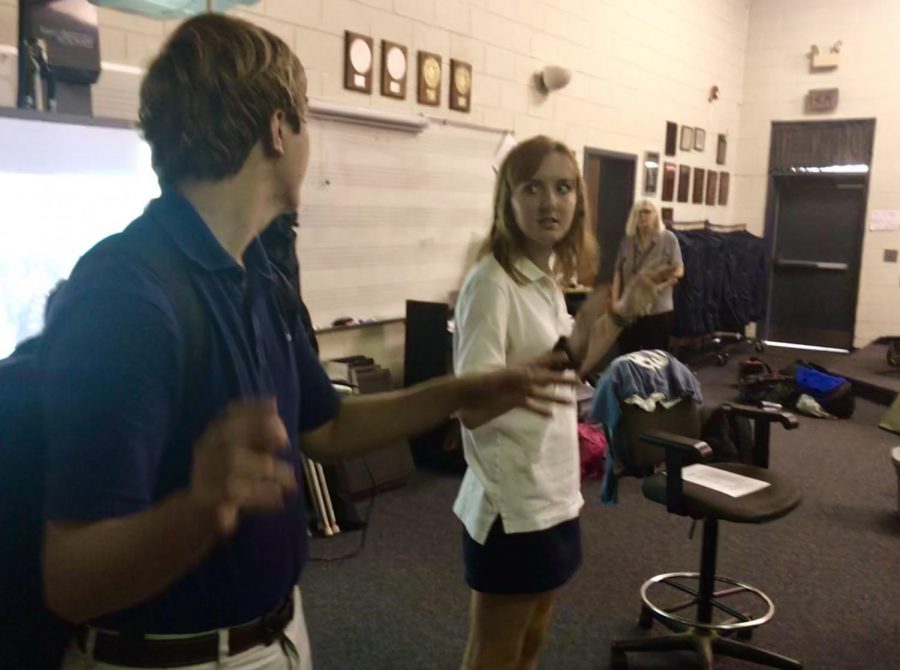 Sabina Ajjan
The Stratford Marching Band and Color Guard came back with one superior and three excellent ratings on Saturday after attending the Armuchee High School Invitational Marching Band Competition in Rome, Georgia. 
They performed their show entitled "1969: The Year That Rocked Our World" to a series of judges who awarded a superior rating.
Drum Majors Riley Davis and Dylan Yurgalavage received a superior rating while the band, color guard, and percussion received excellent ratings.
"I wish they pronounced my name right," Dylan said. "I'm proud of what we did but no one's perfect." 
The band will continue to practice in the morning and perform on Friday nights at halftime.