Sushi? Try it. You might like it (I did)
My favorite restaurant is UMI Sushi in Atlanta. The first time I went, I was in seventh grade. 
I can still remember what I wore that night. School had just started, and the weather was still warm, so I had on a black tank top from Sorella, which was too big for me at the time, with white jeans, and my favorite choker.  
UMI is right next to the St. Regis hotel, which was where we were staying that night. My sister had picked the restaurant, after seeing a friend, who lives in Atlanta, eating there on Instagram. 
I was quite upset because, at the time, I completely hated sushi, though I had only ever tried it once. Unfortunately for me it was her favorite food, as it is today, so I was forced to go. 
My mom and Josie shared several sushi dishes, while I ordered one of the few cooked items on the menu, chicken teriyaki served with steamed vegetables and rice. It was good, but nothing too special. 
The dessert was what truly won me. The bento box with the chocolate molten cake and the green tea ice cream is a true masterpiece. There is not a day that goes by that I do not think about the bento box. It's the perfect amount of food and not too sweet or not too bitter. 
The summer before freshman year, I enjoyed one of the sushi dishes with the rest of my family, although half of it was still cooked and only half of the components were raw. It was sticky rice with spicy tuna topped with a slice of jalapeño, and it is still my favorite sushi dish in the restaurant. Still, I was still ordering my chicken teriyaki at the time. 
Last spring, I decided on graduating from the chicken, after a new-found love for raw tuna. I order the rainbow roll and loved it! 
This past summer, I elevated my palate even further and ordered the special for the night. It was a tuna taco, with a wonton shell. It was delicious, perfectly sweet and spicy at the same time. Still, nothing beats the bento box.
Leave a Comment
About the Contributor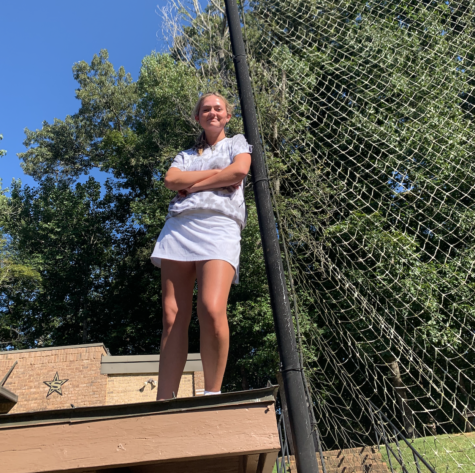 Olivia Coleman, Editor in Chief
NAME: Olivia Coleman  

GRADE: Senior

SCHOOL ACTIVITIES: Varsity Cheerleading, Senior Class President, Peer Mentor 

FAVORITE SUBJECT: English 

FAVORITE...