Ecology Club hits 'jackpot' in Peake Road cleanup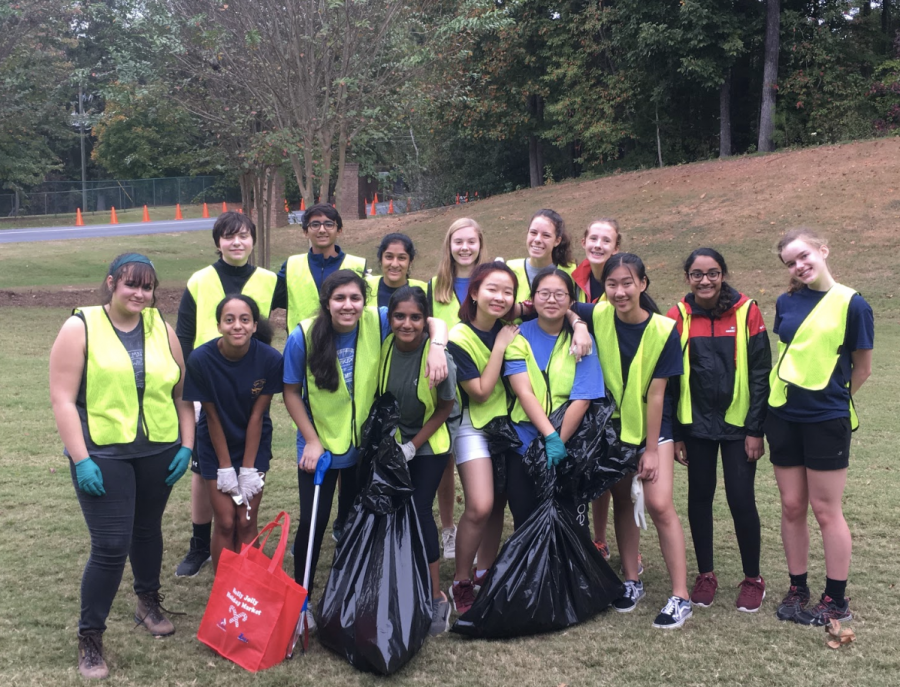 What would you expect to find along Peake Road?
A group of students from Stratford's Ecology Club found a lottery ticket, a children's Woody toy, and other interesting items during the recent Peake Road cleanup for the Ecology Club. 
Who would have thought a roadside cleanup would be so eventful?
"I found this unscratched lottery ticket that won $8 for the Ecology club fund,'' freshman Jacob Groover said. "I won a straw. It was a silicone straw." 
Jacob won first place for his interesting find.
The cleanup was much needed along Peake road, according to Ecology Club advisor Mrs. Candace Bridges.
"There's trends, there are lots of fast food restaurants around Zebulon, and it ends up down here," Mrs. Bridges said.
She deemed the cleanup a success. Fifteen Ecology Club members, plus Mrs. Bridges and Upper School Principal Mrs. Theresa Ferrari, joined forces to collect 22 bags worth of trash, including Jacob's unexpected lottery funding.
"It's always fun, it's always like a treasure hunt. Ecology Club this year has given out prizes to people for the most interesting finds so it really gets the kids excited. I got a really nice glass, like a drinking glass, and it wasn't even shipped," Mrs. Bridges said.
The cleanup took place on Saturday, October 26. The group split into halves, one went down to Tucker and the other went to Zebulon. It served as the Ecology Club's October "Adopt-a-Spot."
Peake Road is Stratford's official "spot" and the club is responsible for keeping it clean. The point of the cleanup was to remove all of the litter from the road. Many of the cleanup contributors believe it was a major success and would definitely do it again. 
"It's always nice to help out the environment, especially in your community,'' Jacob said.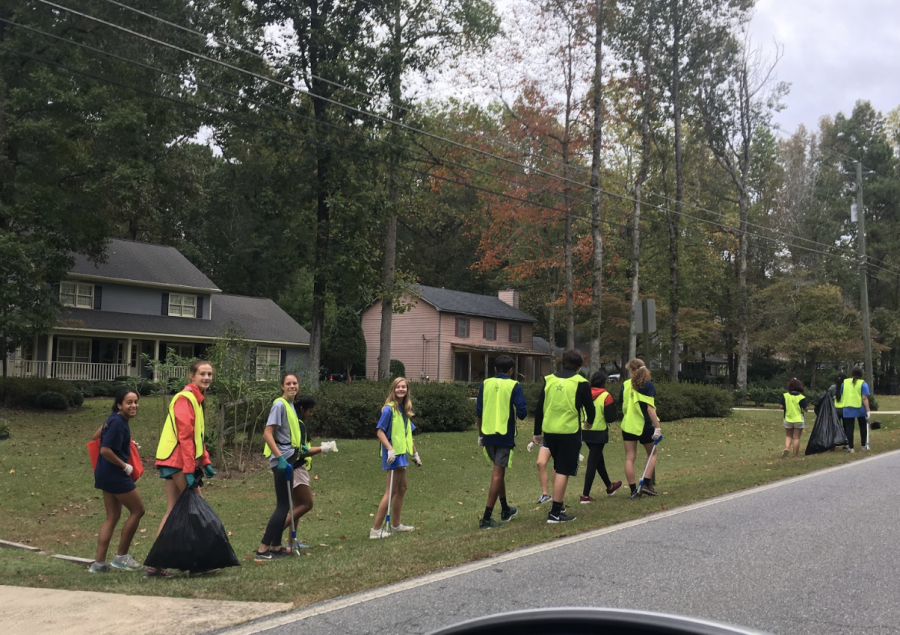 Leave a Comment
About the Contributors
Annabeth Tarbutton, Staff Writer
Annabeth Tarbutton is a freshman and has been at Stratford for two years. This is her first year as a staff writer for the Stratford Gazebo. She has two...
Edie Sharpton, Staff Writer
Edie Sharpton is a freshman staff writer in her first year in Gazebo. She has been attending Stratford Academy for 11 years. She has a younger brother,...