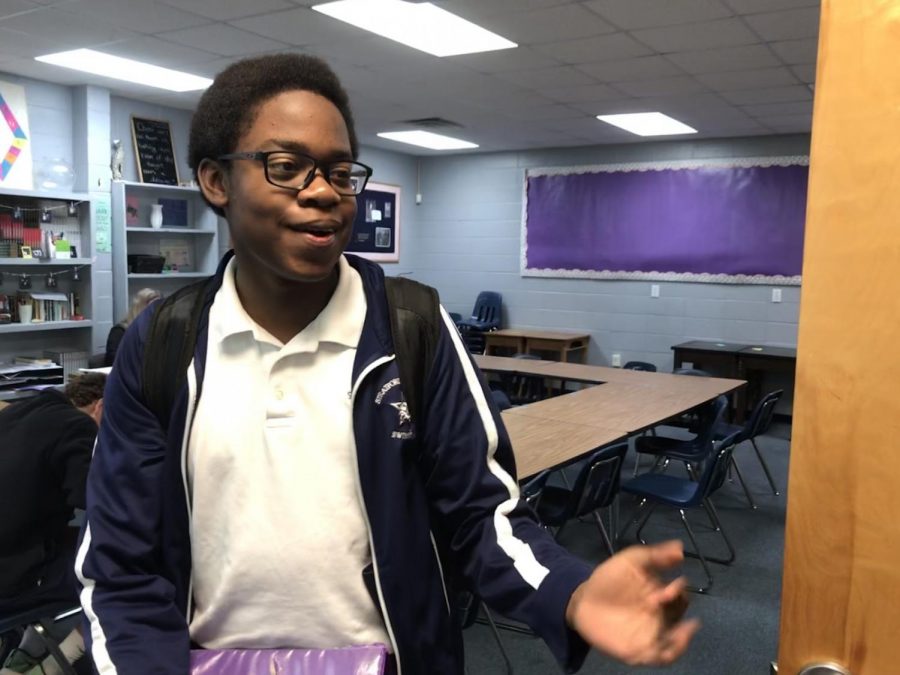 Gazebo Photo by Sab
Chidozie Nwabuebo
Chidozie Nwabuebo may have a difficult name to pronounce, but surprisingly, people like Mrs. Eubanks say it correctly. 
One thing that makes him happy is playing video games. 
"Video games make me happy because I enjoy playing them in my free time."
On the other hand, he becomes upset when teachers schedule tests a few days before it happens because that does not give students an ample amount of time to study.
If Chidozie could be like any superhero, he would want to be like spiderman. 
"I would want to be like spiderman, like a New York type thing, because it would be cool to shoot webs and shut people up."