Being the youngest cousin has its perks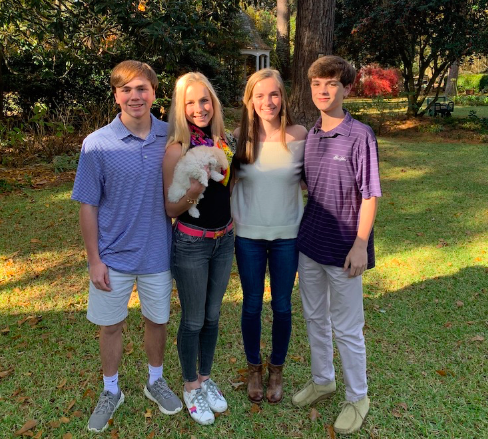 If you know me, you know I am the youngest in my family.
I have seven older cousins and an older sister, Josie. My cousin Caroline is 26, Alexis is 23, Jack is 22, Sim and Grace are 21, Emily is 20, Thomas is 17, and my sister is 17.
 When I was younger, I didn't have as great of relationships with my older cousins like I would have liked. My cousin Thomas Jones, a junior at Stratford, and I were best friends from the beginning. 
He is only two and a half years older than me and we are the only guys on my moms' side of the family in Macon. Although on my dad's side of the family, I always felt left out. On that side of the family, the closest cousin to my age is seven years older than me. It was always hard for me to build relationships because I was so much younger and didn't understand how important they were to me. As I grew older, I got closer and closer to my cousins Grace and Alexis Adams. 
Now I am very happy being the youngest cousin and having them teach me all I needed to know about life until this point. In my cousin Sim Patrick's senior year, he moved to Macon and enrolled in Stratford, and we got closer and closer. He has always been a great influence on me and now it is good to have him as more of a friend than being treated like a little kid. Thomas and I are still very close to this day and I am very appreciative of that.
Leave a Comment
About the Contributor
Will Lamb, Staff Writer
Will Lamb is a first-year freshman staff writer. He is entering his 11th year at Stratford Academy. His sister, Josie Lamb, is a senior co-editor for the...