Spicy. Chicken. Nuggets. Three of my favorite words
As you may know, Wendy's brought back their spicy chicken nuggets in August. I was so excited. My addiction to spicy chicken nuggets began when I was in sixth grade. My older sister Libby and I would drive over to Wendy's and grab some nuggets. Soon, these nuggets were so rudely taken off the menu and I have been grieving ever since. 
This made me very upset. One of my favorite foods was going away, and I would no longer be able to pick up my favorite nuggets.
Now, Wendy's has decided to give a gift to the entire world of bringing these spicy chicken nuggets. These nuggets began to trend on twitter, and Wendy's even put some of the most popular tweets about spicy chicken nuggets on the back of their packaging. 
On August 19, 2019, five days after classes started back, Wendy's brought back spicy chicken nuggets. Since I don't use Twitter, I didn't find out until nearly a month later. I was so excited, and I knew that I had to go right away.
 The next day, my parents and I were out running errands, when all of a sudden, my dad pulls into the Wendy's so I can get spicy chicken nuggets. 
I hopped out of the car as fast as I could, ready to get me my favorite meal that I had been missing for so many years. There were only a few people in Wendy's, so thankfully, I did not run over any little kids. When I got in the line, I ordered spicy chicken nuggets.
 They were so good, I didn't know how I lived that long without these nuggets. 
(Dear Wendy's, please, never take these nuggets away again.)
Leave a Comment
About the Contributor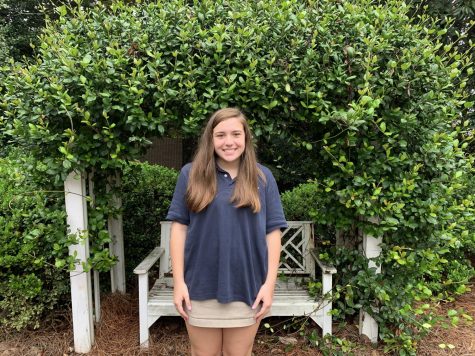 Haley Ellison, Minister of Fun


GRADE:  Junior

SCHOOL ACTIVITIES:Swimming, cheer, key club, pep club

HOBBIES/INTERESTS: Watching Netflix and swimming

FAVORITE COLOR:...