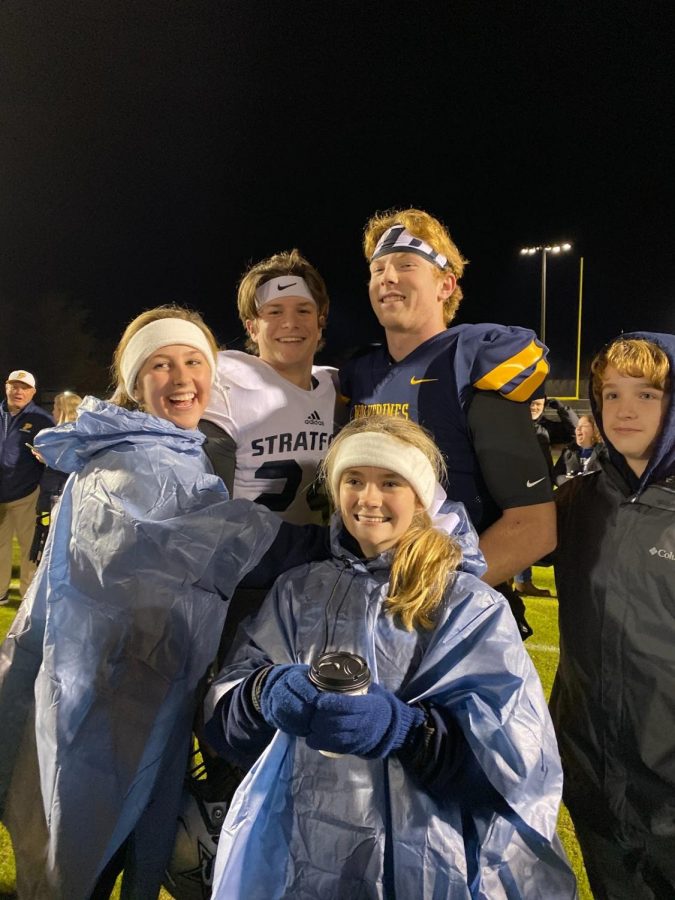 William McCormack
My long weekend was great. I went on a church retreat with Ingleside Baptist Church. We went to Okoee Ridge, Tennessee. The camp was on top of a mountain.
There was a lot of fun stuff to do. We played paintball, went on zip lines, and played basketball.
A lot of my friends went on the trip. I also met many new friends. We stopped at the Varsity to eat on the way home. It was an unforgettable weekend!
Football season is finally over. We lost in a blowout to Prince Avenue. Their quarterback was a five star and the number one ranked QB in the class of 2021. His name is Brock Vandagriff and I can tell he will win the Heisman trophy in the future. 
Their receivers were also three stars and were all committed to different colleges.
The loss was bittersweet to our team. I enjoyed meeting the quarterback from Prince Avenue and had a great season, but I am sad it is over.
"
I will never forget this season and the memories that came with it."
— William