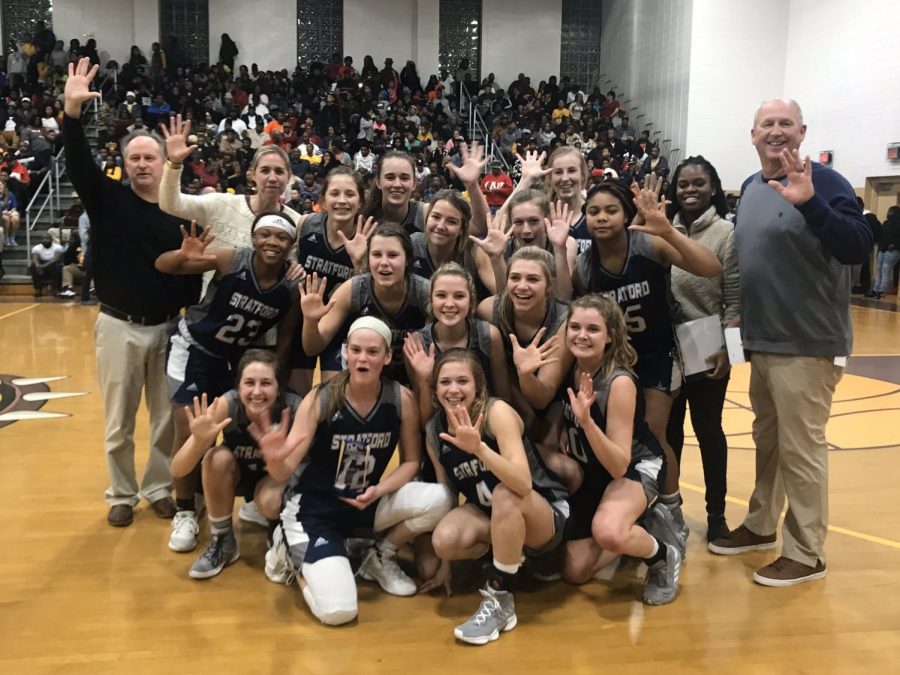 Best of the Blogs Caroline Sutherland
January 14th – Last night, I was able to facetime my sister after finishing some of my homework. Her and one of her friends were painting a cooler for her friend's boyfriend's social in Nola this upcoming weekend. It was decked out in Mardi Gras beads and designs that made that once white cooler was decked out in vibrant colors. Besides seeing their project, it was nice to talking to my sister and catching up with her. I know it has been many months since she went off to college, but it is still so weird not having her here.
February 10th – This past Saturday was big for me. I woke up at 7:00 am to take the ACT that morning at Mercer University. Immediately after, I got lunch and headed to Stratford to watch a film on GMC for the game that night. From Stratford, we left with a grand send-off with fans that formed a cheering tunnel to the bus, sending us off the region championship game. The game that resulted in our 5th region championship won for the girls' basketball team! It was a special moment for our team!