Senior stretch run still up in air
From the moment the seniors walked into the halls of Stratford, whether this was 12 years ago or last year, they all have dreamed of the special celebrations involved with senior year.
They have envisioned themselves running through the hallways on the last day of classes. They have looked forward to the idea of starting adulting three weeks before graduation with senior projects.
They have treasured the thoughts of walking out on senior night with fellow senior peers and family members, and most importantly they have all worked so hard to be able to stand on the street outside of the Macon City Auditorium and throw their caps into the sky with all watching.  
There is still a lot of unknown surrounding how this school year will end. 
"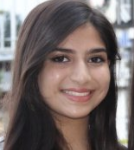 Everybody told us that the second semester of senior year was the best part, and now we don't get to experience it. It's kinda sad."
— Rania Akbar, senior
As there is a list of things that are still very uncertain, senior projects are at the top. The faculty that is overseeing this treasured project include Mrs. Michelle Fleming, Dr. Frank Katz, and Dr. Tom Lolis.
"The matter is still being reviewed by the upper school administration. I can promise you that no student will be forced to take any sort of unsafe action," Dr. Lolis said. "Whether this be traveling to highly populated work areas, going to school in the middle of the quarantine. If seniors do 'return to class,' then that 'return' would perhaps be an additional month of online coursework during the month of May (provided the quarantine is still in effect)." 
"As of right now, we're assuming it will go forward once we return to school – just with some modifications, like adjusting requirements or deadlines," Mrs. Fleming said. "Mr. Bowlds and Mrs. Ferrari are in discussion to see what changes we'll need to make to senior projects."
As the longevity of senior projects are still in the process of being discussed. "Senior projects and seniors' return to campus are absolutely under discussion right now," Mrs. Ferrari said. "My plan is to meet (via Zoom) with department chairs to discuss this very matter. I will get the word out as soon as we have made a decision."
With spring break rapidly approaching as well as the start date for senior projects, hopefully there will be solidified answers to the senior projects as this is a tricky situation to navigate.
Another uncertainty that is being discussed is the possible cancellation of the traditional running through the halls on the last day of classes for seniors. As this tradition is a symbol of Stratford sending the seniors off into the world of internships, many seniors have voiced their opinion on the possibility of missing out on this.
Will Baxley was very quick to comment that he was sad about this situation and the other opportunities he is possibly missing out on. Holly Hunt and Adam Kacsoh also added that they were disappointed.
As there is still so much uncertainty with the days to come, hopefully there will be some answers for not only the small traditions that seniors want to take part in but also the big ones, such as graduation at the Macon City Auditorium on May 22.
"It is impossible to determine whether we will have commencement in May," Mrs. Ferrari said
While she and the other leaders and administrators at Stratford are currently working to determine if graduation, along with a plethora of other events, will still go on as scheduled, she says the decision will depend on recommendations and guidelines from the Center for Disease Control, the Bibb County Board of Education, local public health officials, and the local, state and federal governments. 
Nobody wants to be quarantined much longer, but especially the seniors and their families for reasons like these.
"If we are still in quarantine, it is unlikely that there will be a live gathering of any kind," Mrs Ferrari said,  She promises that she and everyone else in charge will ensure that the commencement of the seniors "will be commemorated in a special way," even if they do not yet know what that way is. For the time being, the fate of graduation more so depends on the orders from the city, state, and national leaders in charge.
A large part of the graduation ceremony is hearing speeches from the graduating class's salutatorian and valedictorian. Chidozie Nwabuebo and Sean Malhotra are  valedictorians and Sara Kate Durkee is the salutatorian. I
Some students are more upset than others. Sara Kate says she would be excited, but also nervous to give a speech because she hasn't "done a lot of public speaking." She obviously hopes we can have a graduation, but isn't too upset about not having to give a speech. She is very hopeful that we may still be able to have one. 
"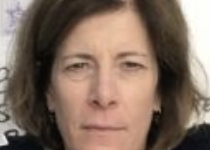 If we are still in quarantine, it is unlikely there will be a live gathering of any kind."
— Mrs. Theresa Ferrari, Head of Upper School
Chidozie and Sean, however, have been thinking about this moment for a little while. Sean said he "had been thinking about what [he] would say during graduation and [he] had some ideas after being selected to carry the flags last year." Chidozie said he "had some ideas for the speech," but never actually began writing it.  He had a feeling the Coronavirus would get bad. 
Although all three students say they are sad about possibly not having a graduation, they all know that the school is doing whatever is best for them.
Chidozie said he "knows that there is a global pandemic that is a more serious matter than the graduation ceremony." Sean says that he is reminding himself that "there are people in Italy and the rest of the world whose lives are being torn apart because of this virus and complaining about missing our graduation ceremony feels ignorant in the light of how much they have taken from them."
It is definitely sad that the class of 2020 may never get to stand outside the Macon City Auditorium like they have always dreamed of.
The past few weeks, many high school students have expressed on social media and to each other how upset they are upset their school year is coming to an early end. However, the situation hits the hardest for seniors, who are undoubtedly the most upset and affected by this huge and unexpected change.
Many seniors all over the country, but also in Stratford are extremely upset that their senior year, what is supposed to be the most special and memorable year of high school, might be ending very soon, or has already ended. They are disappointed that they might be missing out on some of the most memorable times in their lives: prom, graduation, their final sports season, etc.
"Everybody told us that the second semester of senior year was the best part, and now we don't get to experience it. It's kinda sad," senior Rania Akbar said.
Like Rania, most seniors are upset that their senior year is almost ending incomplete. Despite the opinion of the majority, some seniors don't feel as strongly about their senior year possibly coming to an end.
Senior Chidozie Nwabuebo said, "I don't necessarily feel cheated as I understand that this is a global pandemic that needs to be taken seriously while there is still a chance to save lives but it is quite disappointing that I won't be seeing my friends and going to prom as my senior year comes to an end."
Although Chidozie is upset he will be missing out on some of the key moments of his senior year, he does not feel "too disappointed" because of the larger value placed on the vulnerable during this pandemic.
Whether seniors feel strongly about the school year possibly coming to an early end, it is unarguably a large and very unexpected change. 
Leave a Comment