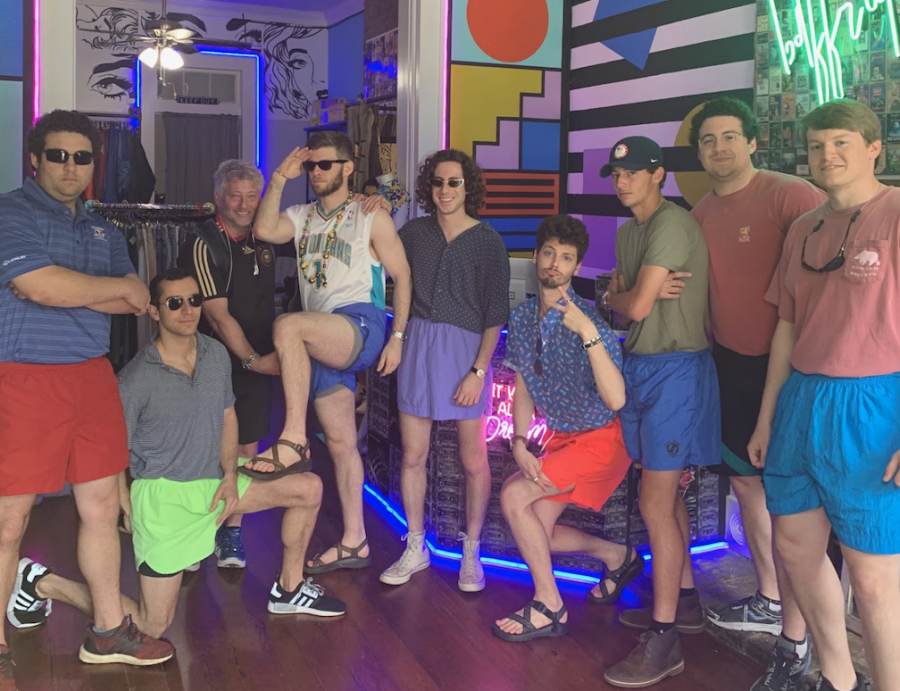 Daniel Cohen
To the Stratford Academy tennis team: Thank you all for a wonderful 4 years that I have had at Stratford. All of y'all have really been my closest and best friends and I cannot thank y'all enough for the support and love we have all had for each other. Go Eagles! 
To David Grant: To the days where we would go to preschool at Ingleside Methodist and have "Carol" pick us up every single day just to hear us complain about what happened that day. Also, to the days where we would want to make a lot of money, we decided to sell lemonade on the side of the roads in Macon hoping to make at least 30 or 40 dollars, but overestimated it and only made around 10 dollars. "I don't got no money, kids." Also, to just messing around and do the dumbest things teenagers could possibly do. 
To Samuel Barrow: Thank you for always being by my side at Stratford and at Idle Hour. Even though we didn't immediately like each other and I mean, we really did not like each other, I guess we can both say we both turned out alright. We both got tennis scholarships and were lucky enough to sign on the same day in front of a huge crowd. Congrats again and thank you for everything!
To Carter Eddlemon: All I can say is "OH DEER!" I know you have been bothered by the entire senior class for the "OH DEER" incident and the "CLARK" incident, but all I can say is that you really handled it well. Also, while being bothered entirely by the senior class, I know it was hard for you to not play a lot of the season due to the injury you had, but at least David got to play and take your spot!!! LOL!!! I bet David was happy he didn't have to compete against you to gain the spot on the starting roster. Last thing, Carter you really have been a great friend and congratulations on your scholarship to the Citadel! That is a big honor and I know you will do great things in the near future. 
To William Deal: To the guy who had the same type of hair as me. What a guy! I can remember the days where we would swim late at night or play pool downstairs in your basement until two or three. I really am going to miss those memories and I know you will do great things at the University of Georgia.
To Mrs. Whitaker: I want to first thank you for being by my side constantly while I was at Stratford. I went through some rough patches in my times at Stratford, but I knew I could always come to you for the help that I was looking for. Also, Thank you for dealing with me while I was either being lazy or just had a lot of senioritis at the time because I know that happened most of the time. Love you "second mom." 
To Mr. Lawson: I surely was scared to death when I first met you in 6th grade. You were known to me as the teacher who hits his students with his ruler. However, I guess I can say you really have also been by my side like Mrs. Whitaker. You have helped me through thick and thin and have always just been there to chat with me if I ever felt lonely. Thank you for the Washington, DC trip where you definitely scared me even more when you kept yelling at my entire class for the ridiculous things that we had done to make you mad. In the end, I love you and want to thank you for scaring me and loving me at the same time. 
To Dr. Katz: My Jewish friend. Thank you for being the best homeroom teacher I have ever had. I definitely am going to miss the constant arguing and fighting we have had together because we either did not agree about something or just because there was no one else to vent to. Also, even though I am going to college, I promise I will still bring you Halava when I come home and visit. שָׁלוֹם and peace out DK!